Listen

| Bégayer is willing to play for ever, and ever.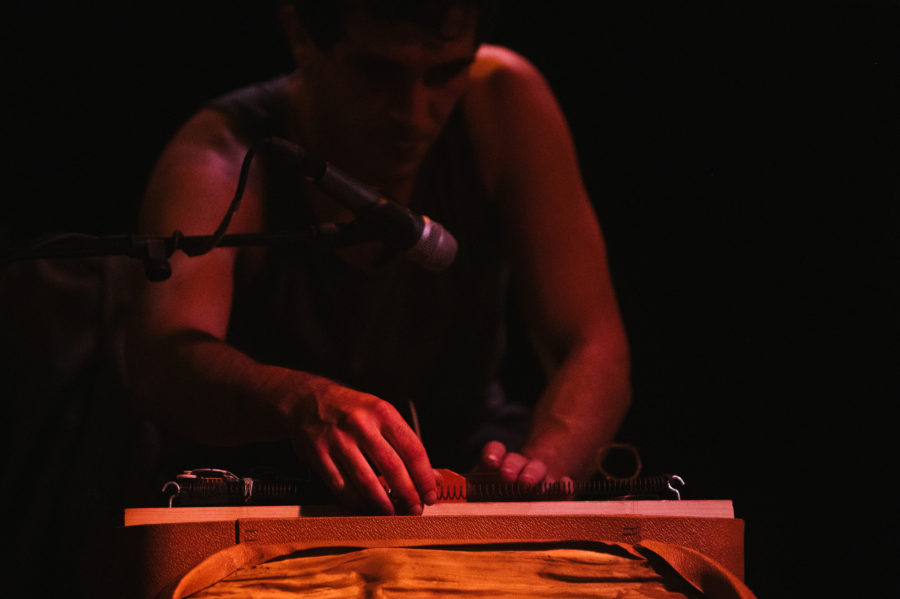 Bégayer
Bégayer tinkers and improvises instruments and music. Between popular song, noise, ancient music and futuristic folklore, the trio turned quintet explores sound and space. On their playground, they play bagpipes, lute, begena, drums, pole, invented objects and modified transistors. But on their terrain, above all, there are no rules, no beginning, no end, no offside. One tries to deal with the accident.
In residence at Periscope for a week, they were questioned about their way of creating, working and inventing. Because in order to be able to get out of a frame, do you necessarily have to create one? Loup Uberto and Etienne Foyer told us about it.