LIONEL MARCHETTI & XAVIER GARCIA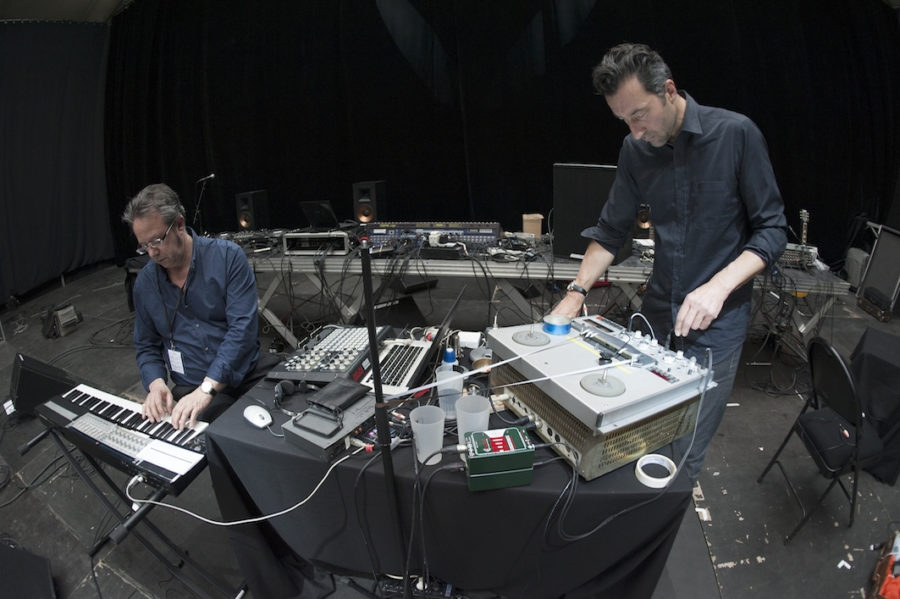 Some are born for the endless night.
Xavier Garcia, composer and improviser, he is passionate about the apparent contradictions which link the making of music in the studio and the playing of music on stage, the personal signature of a work and collective creation, the fixing of a work on a medium (acousmatic, cinema, record) and the ephemeral of improvisation (live concert), the written and the improvised, free tempo music (improvised, acousmatic…) and that which functions on a "pulse". Lionel Marchetti, initially self-taught, then explored the repertoire of musique concrète, as an acousmatic art, with Xavier Garcia. He devotes himself to improvisation (experimental analogical device with various microphones, feedback, radio waves, tape recorder, modified loudspeakers, analogical synthesizers…) and with musicians such as Jérôme Noetinger (electronics, tape recorder), Xavier Garcia (electronics), Seijiro Murayama, Xavier Charles, Emmanuel Holterbach and Yan Jun, as well as with the Japanese musician and dancer Yoko Higashi.
Lionel Marchetti (magnétophone Revox, éléctroniques)
Xavier Garcia (ordinateur, sampler)