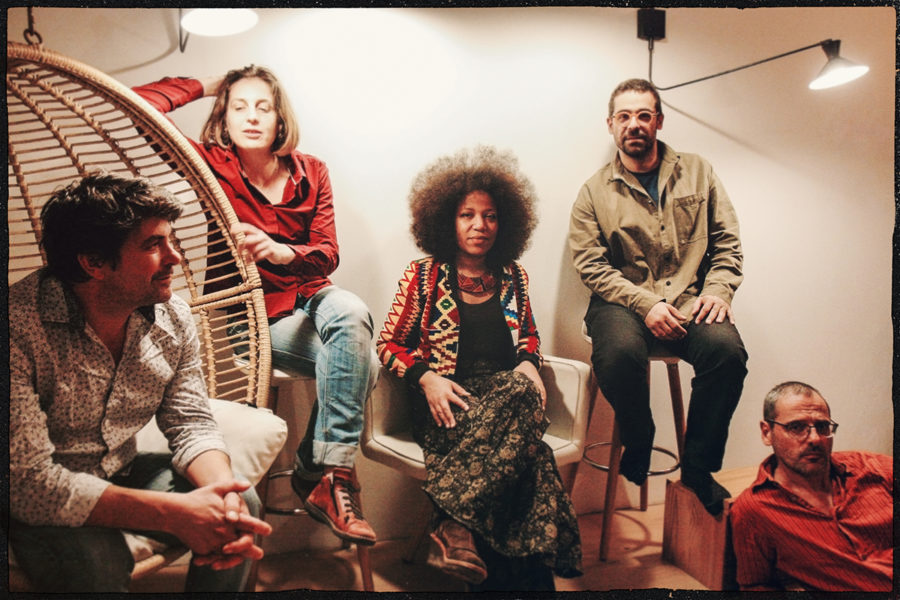 From maloya to free jazz
The Grand Sorcier project is a new creation of the Discobole Records label in partnership with the Théâtre Durance. It is an instrumental Quinet directed & composed by Stéphane Hoareau who develops an aesthetic around the mystical rites of Maloya in Reunion Island, the social & political meaning of this music. Grand Sorcier is the meaning of the word Maloya in Zimbabwe.
After the creation of Trans Kabar, Stéphane Hoareau wishes to continue his musical research around the culture of his island with Grand Sorcier by transposing it to a jazz quintet. The writing will draw from the traditional codes of Maloya as the questions – answers between the two tenor saxophones, the desire for freedom of free jazz and the incantatory trance.
Sakina Adbou (tenor saxophones)
Nicolas Stephan (tenor saxophones)
Stéphane Hoareau (guitare)
Leïla Soldevila (double bass)
Ianik Tallet (drums)