Cabane Perchée : Csaba Palotaï & Steve Argüelles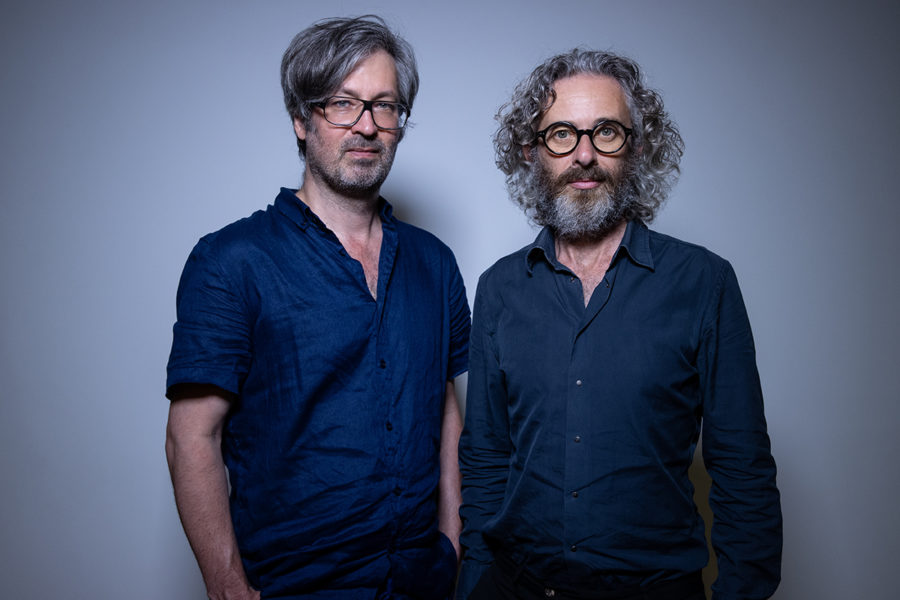 To unbuild and rebuild
Cabane Perchée, is an entirely acoustic duo.
To approach this musical matter, the duo Csaba Paoltaï and Steve Argüelles experimented with instruments at hand in order to open the possibility of building a living musical object, at their own scale, the human scale.
"La Cabane" is a joyful movement of percussion, like a loop that Csaba Palotaï's guitar, mixed with a folklore as sunny as it is imaginary, likes to spin like a top. Steve Argüelles' sonic discoveries and all his percussion material allow the guitar to become faster.
The duo was also inspired by Moondog's sound world, where sounds are made from drums, bits of wood, seeds, a tap shoe, reclaimed materials and prepared guitars.
Cabane Perchée : Csaba Palotaï & Steve Argüelles + Gadó Gábor & János Ávéd
10.05.2022
Csaba Palotaï (acoustic guitar, dobro)
Steve Argüelles (percussions, prepared guitars)

Cabane Perchée : Csaba Palotaï & Steve Argüelles + Gadó Gábor & János Ávéd
10.05.2022