Modern Funk Live Party : XL Middleton & Moniquea
XL Middleton & Moniquea are two of California's leading modern funk artists who have released numerous albums on various labels as well as on their own MoFunk Records. XL is also a record store owner and runs Salt Box Records in the heart of Los Angeles' Chinatown district.
These two solo artists who frequently perform together will rock the Periscope, welcome to the Funkosphere!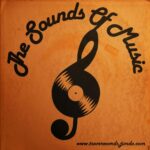 saturday 22 april 2023
21h00
ticket office opening 20h30
8 / 13 / 15€