Marthe x Pilani Bubu
Since its creation in 2017 by Florent Briqué and Alexis Moutzouris, the Marthe quartet questions the itinerancy of cultures in time and space. Thus, the invisible but so strong link between African music and jazz: Zîn Nôogo / Indaba, the name of their new project, in Burkinabe and nguni means meeting, the appointment to discuss important issues.
Here, two worlds meet: the trans-Eastern jazz-rock of the Marthe quartet and the traditional South African folklore of Pilani Bubu.
Drawing inspiration from Nguni, Zulu & Xhosa protests, prayers and songs, Zîn Nôogo / Indaba reclaims and pays homage to the complex history of the South African people through the lens of South African women.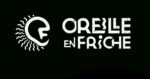 friday 21 april 2023
21h00
8 / 12 / 14 €
Marthe takes shape in 2017 following a meeting between Florent Briqué, a trumpet player recognised in the jazz community, and the Greek-born saxophonist Alexis Moutzouris. Two universes that complement each other and that want at all costs to explode the borders. Marthe is an imaginary and limitless playground on which pop, rock, jungle and Greek […]
Read more
Pilani Bubu is an award-winning singer-songwriter and storyteller with three original music projects in her repertoire: 'Journey of a Heart' (2012) – EP, 'Warrior of Light' (2016), and Folklore – Chapter 1 (2019). Her last album Folklore-Chapter 1 won 'Best African Adult Contemporary Album' at the 26th Edition of The South Africa Music Awards, this […]
Read more