FOEHN Release party ELEMENTS • live A/V with Malo Lacroix
Au Marché Gare
Oscillating between acoustic and electronic music, FOEHN – named after the ancestral wind linking the Sahara to the Alps – crosses the boundaries of jazz in a third album with aerial and rhythmic sounds.

For this new album, the trio of musicians has joined forces with visual artist Malo to create an evocative cinematic universe around the theme of natural elements. With subtlety and emotion, the artists explore meteorological phenomena and their impact, taking us into their evocative imagination. With the help of a scenography inspired by air, water and earth, they offer a unique audio-visual experience that evokes climate change. Questioning our perception of these disturbances, Foehn Trio tackles more than contemporary themes in a musical journey that is both disturbing and captivating.
The group will close the 2022 ReOuverture of the Marché Gare concerts.


saturday 17 december 2022
20h00
9 à 13€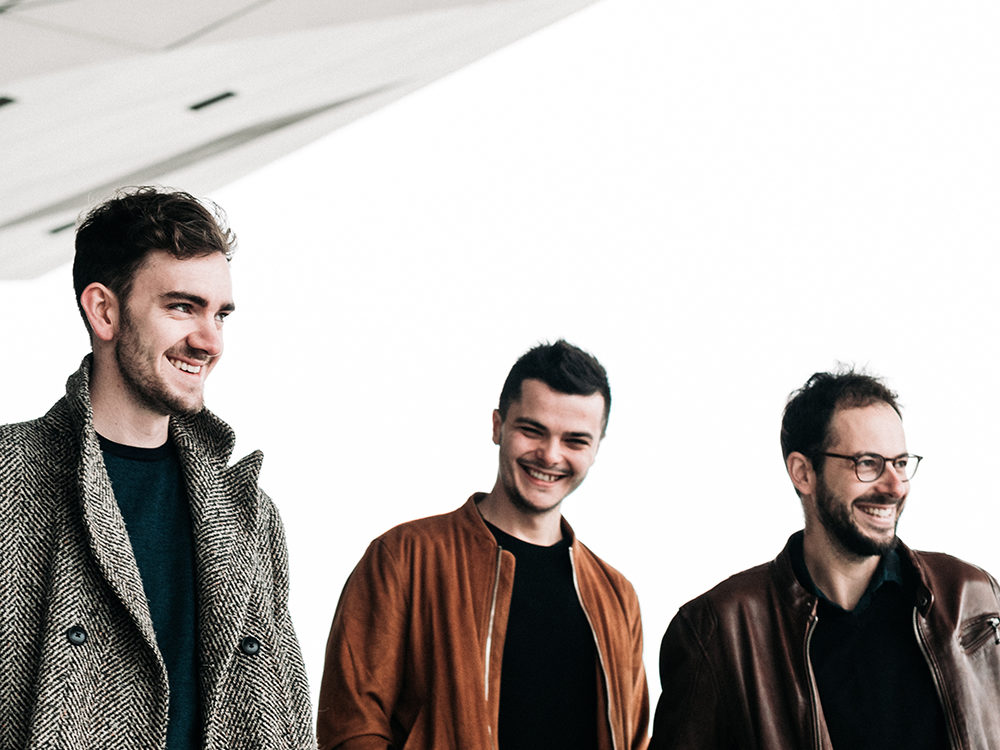 Foehn takes its name from an ancestral wind that blows from the Sahara to the Alps. Like this wind the group takes the listeners on a musical journey full of emotions and complicity. The aerial compositions with sharp rhythms subtly mix acoustic instruments and electronic sounds to reveal a modern and singular trio sound.Melodic and […]
Read more