Fade in Trio
Fade In Trio is and always will be: Federico Calcagno (clarinet, bass clarinet), Pietro Elia Barcellona (double bass), Marco Luparia (drums, percussion).
The winners of the Renè Arons International Improvisation Competition (Antwerp, 2019) and Tomorrow's Jazz Competition (Venice, 2022) connect and embody different musical aesthetics, but they also strive to expand the palette of what a piano-less trio can achieve sonically. Fade In plays strictly 100% original compositions written by each member of the group.
With them, improvisation becomes the lens for a deep inner investigation into our functions within a creative community.
tuesday 25 april 2023
21h00
ticket office opening 20h30
6 / 8€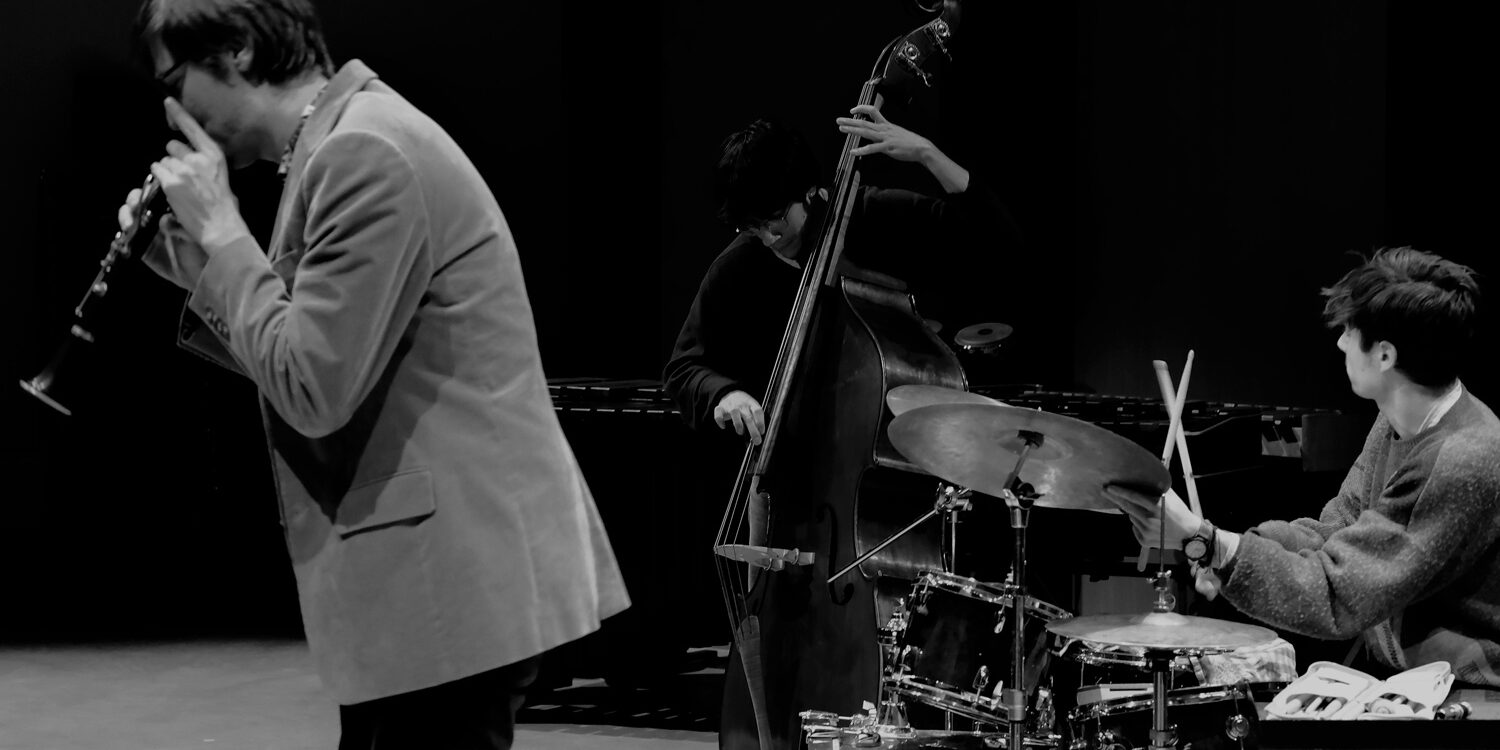 No leader, just three desperate, forward-thinking heads.In a hyperactive artistic thrust since 2018, Fade In Trio never ceases to subvert musical conventions in the name of their self-imposed chimera: artistic honesty at all costs.A fundamental mutual trust allows the three distinct identities to meld and blur into an idiosyncratic communal vision, where improvisation becomes the […]
Read more