Tempérances | Tolgahan Çoğulu and Sinan Ayyıldız
The Karakib association has been running the World Beat Wahad project for several years, a program of intercultural exchange between artists from the Lyon region and from different countries. This artistic cooperation revolves around the practice of so-called oriental music and more generally modal music, which is still under-represented in French music education. These musics of oral transmission are often relegated to the rank of practices of circumstantial interest and assimilated to the so-called traditional musics whereas the current scene is teeming with creativity, inventiveness and innovation as shown by the work of Tolgahan (Istanbul) and Sinan (Ankara). On this occasion, find the duo Tolgahan Çoğulu and Sinan Ayyıldız in concert, following a meeting with Chems Amrouche (Tempérances project, University Lyon 3), Mali Ziad (musician), Sébastien Escande (Traces network) to discuss the circulation of heritages.
This time of exchange will be an opportunity to address these themes and to evoke the circulation of musical cultural heritages, intercultural encounters, and the legacies of local traditional music.
saturday 09 april 2022
21h00
10€
Tempérances | Tolgahan Çoğulu and Sinan Ayyıldız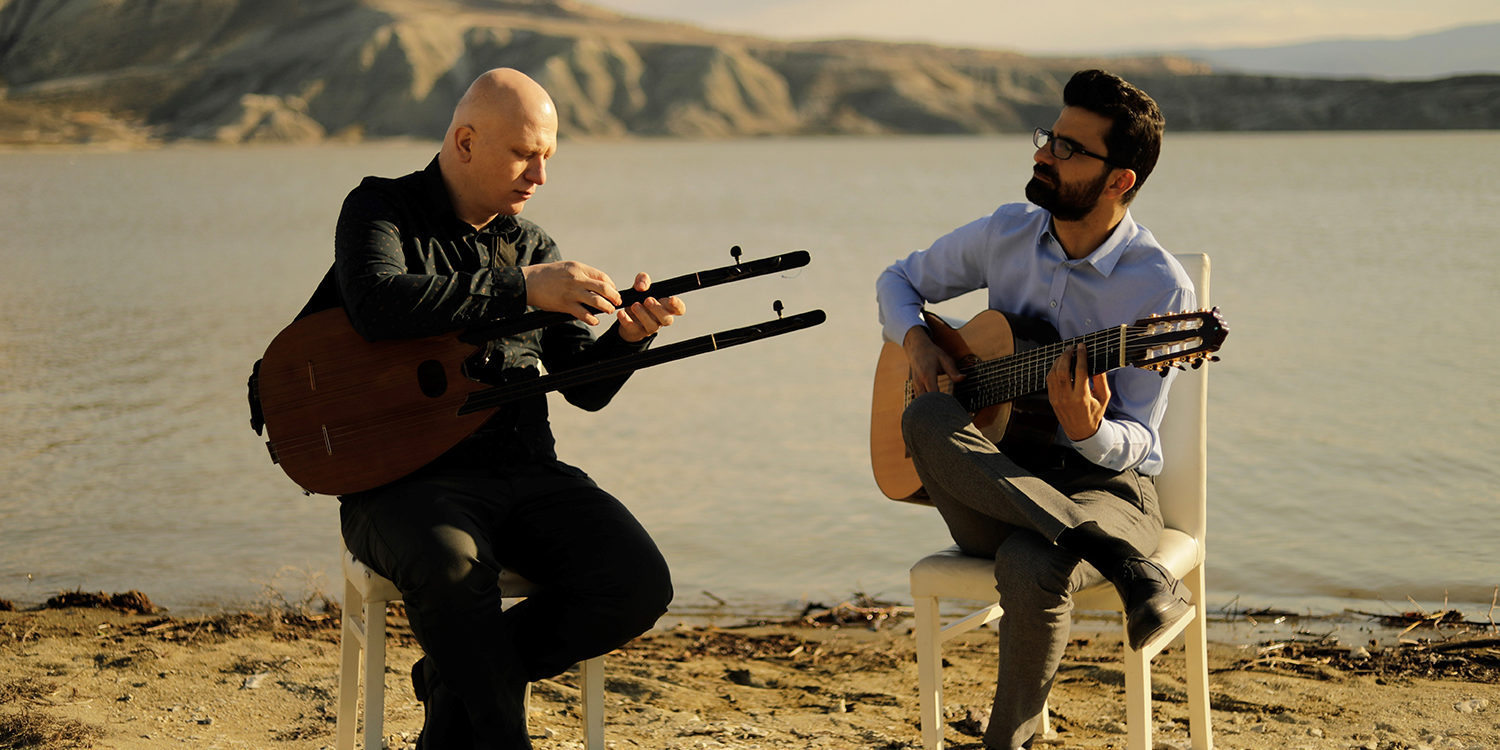 This duo founded in 2013 brings together the microtonal guitar and the double-necked saz. Their first arrangement – Boomerang, by Aziza Mustafa Zadeh – became a hit upon its release, and the duo has since participated in numerous festivals. Tolgahan designed a microtonal and adjustable guitar that allows him to play the Turkish makam, a […]
Read more