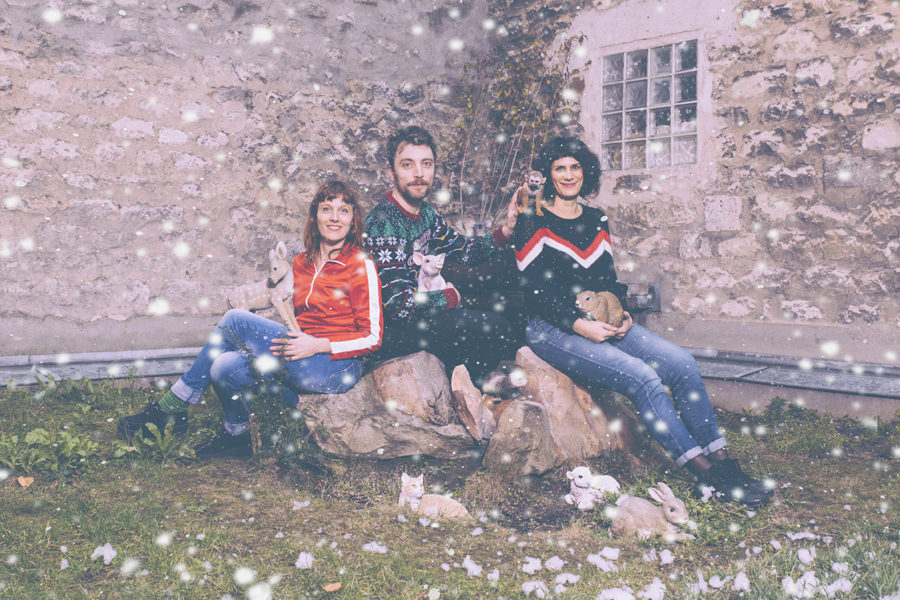 To the woods.
Composed of Séverine Morfin on viola, Angela Flahault on vocals and Florian Satche on drums, the trio Three Days of Forest ventures to the frontiers of sound poetry, spoken word and experimental song to stage and set to music the texts of the authors Rita Dove and Gwendolyn Brooks. Declining all the potentialities of an original instrumentation enhanced with electronic effects, they invent delicate and ultra-contemporary "free songs", alternately animated with an invigorating rock energy and radically abstract in their play of precious materials.
"Very ample music, magnified by the very melodic pulse of Florent Satche, it is the creativity of the two musicians, Séverine Morfin and Angela Flahault, that gives the trio this poetic strangeness".
Yann Bagot, Citizen jazz.
Three Days of Forest were selected for the Jazz Migration program by AJC network.
Angela Flahault (voix)
Séverine Morfin (alto)
Florian Satche (batterie)