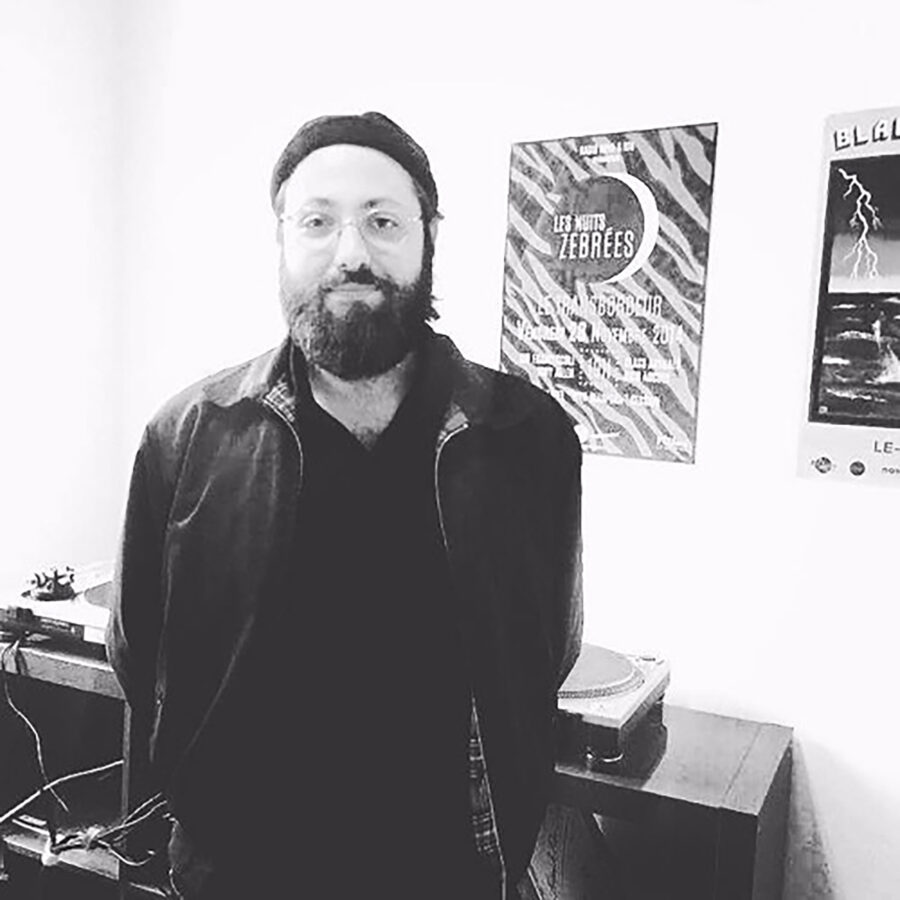 Matthieu Reynaud is an artist, composer and sound engineer. For the past ten years, he has been cultivating a multidisciplinary approach to sound.
Initially working under the alias My Thud Unite Area, he developed a techno sound that blended trance and psychoacoustic effects, and quickly opened up to the use of microphones to capture the raw material he was reworking. It was under the diminutive name MTUA that he began to explore acousmatic music as a result of a reflection on listening in places where music is broadcast. He organised concerts in underground passages and other spaces with special acoustics.
In 2015, he co-founded the SILO label and publishing house. The SILO collective organises residencies in a former cooperative cellar in the south of France, which has been converted into a typography workshop for many years. A former wine vat 10m high and 6m in diameter, with extremely resonant acoustics, is used as an experimental studio. For several years, he accompanied more than thirty artists to try their hand in this vat, whose traces can be heard on several vinyls and cassettes.
More recently, MTUA has been using modular synthesizers to create improvised gestures combining feedback and randomised rhythms.