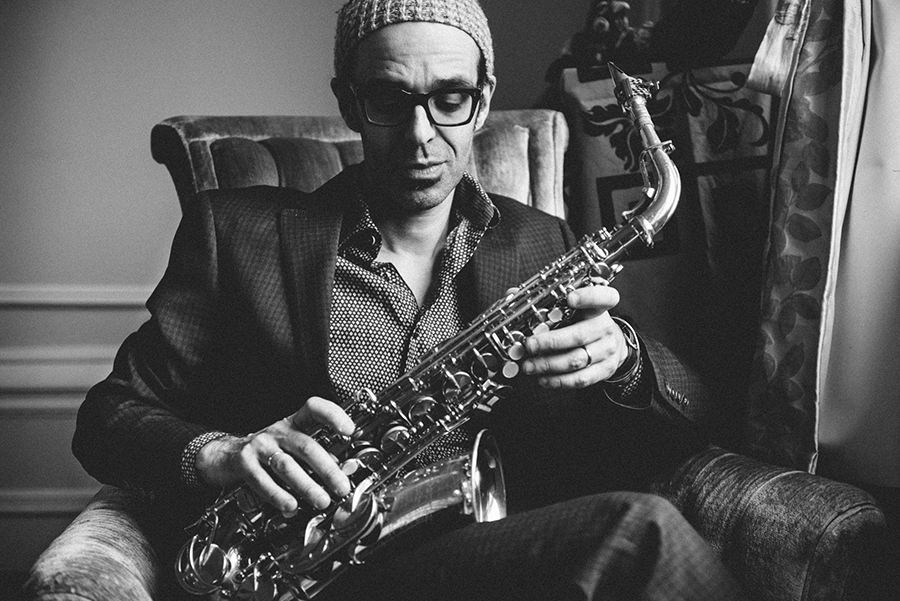 Thanks to a rich background that has seen him rub shoulders with musicians as different as Paul Motian and Anthony Braxton, Michaël Attias shapes with obstinacy and freedom a personality in which the distinction between the intellectual and the sensitive is resolved, where the game is the expression of the being.
If the expression "having a thousand lives" is widely overused, it is particularly appropriate for the saxophonist who remains a discreet and even a little secret actor.
Cosmopolitan in more ways than one, since his arrival in 1994, saxophonist Michaël Attias has multiplied his experiences at the crossroads of jazz, contemporary and improvised music in New York's vibrant scene.
Since 2005, he has released nine records under his own name, the last two of which are Nerve Dance (Clean Feed, 2017) with Aruán Ortiz, John Hébert, and Nasheet Waits, and Echoes at Night (Out of Your Head, 2019) solo. His other ensembles include the trio Renku, with John Hébert and Satoshi Takeishi; the quintet Spun Tree with Ralph Alessi, Matt Mitchell, Sean Conly, Tom Rainey, and a new project in Nonet.
Michaël Attias (saxophone)