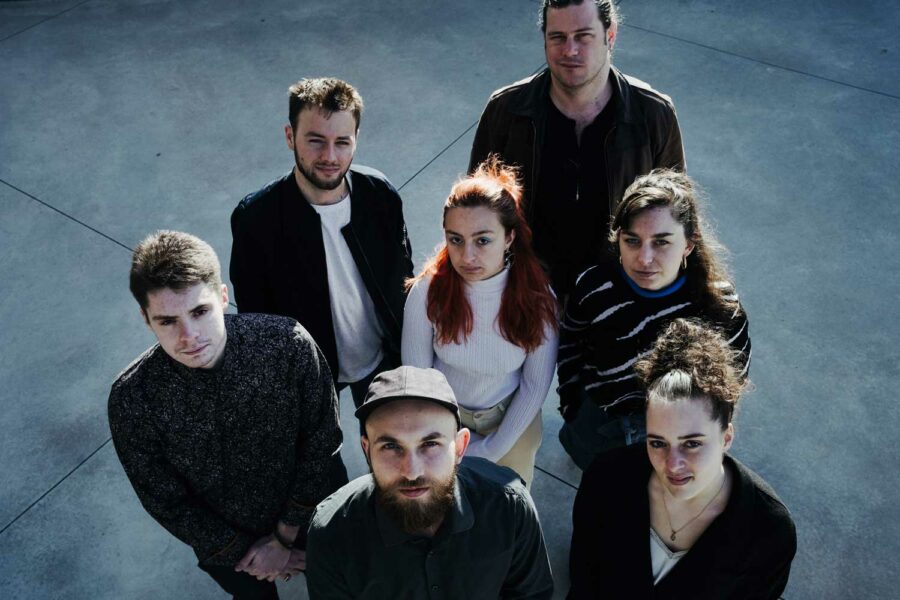 7 young musicians from the Lyon region perform compositions written exclusively for the ensemble by its artistic director VINCENT PELLERIN.
Nourished by contemporary European and American jazz, the orchestra synthesises the sectional writing processes inspired by Maria Schneider, John Hollenbeck and Kenny Wheeler, with the electric sounds of the guitar such as Reiner Baas, Ping Machine and the Metropole Orchestra.
Through improvisation and interplay, the performers evolve and freely test the limits of the imposed aesthetic framework. They modify the contours and, as a result, transform an individual process into a collective synergy. The repertoire, conceived as a programme, is composed "all at once", in order to offer a strong, coherent show, a real listening experience in which to invest oneself freely.
Charlotte Isenmann (Flute)
Rémi Flambard (Trumpet)
Zacharie Canut (Tenor)
Trombonist to be confirmed
Fanny Bouteiller (Double bass)
Adrien Bernet (Drums)
Vincent Pellerin (Guitar/composition)