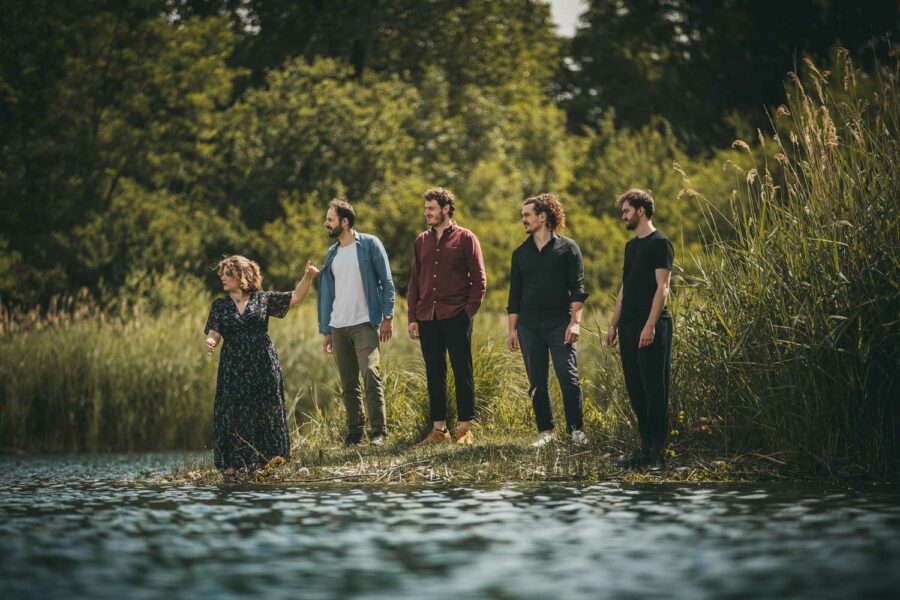 Formed in November 2021 by artist Lou Rivaille, ElliAViR won the ReZZo springboard at the 2022 Jazz à Vienne festival, playing their very first concert there. A month later, the band took part in the Crest Jazz Festival springboard, winning 2nd prize from the jury and 1st prize from the audience.
Thanks to the support of ReZZo Jazz, they have been seen, read and heard this year on FIP, Jazz Magazine and their many partners such as the Paris Jazz Club, the Cosmojazz Festival, Jazz Saint Germain des prés etc.
ElliAViR will be celebrating the release of their 1st album REWIND with two Release Parties. The first in Paris on 19 October at the Studio de l'Ermitage, and the 2nd at the Périscope in Lyon on 21 November.
Lou Rivaille: vocals, composition
Rémi Flambard: trumpet
Maxime Mary: drums
Cyril Billot: double bass
Christophe Waldner: piano