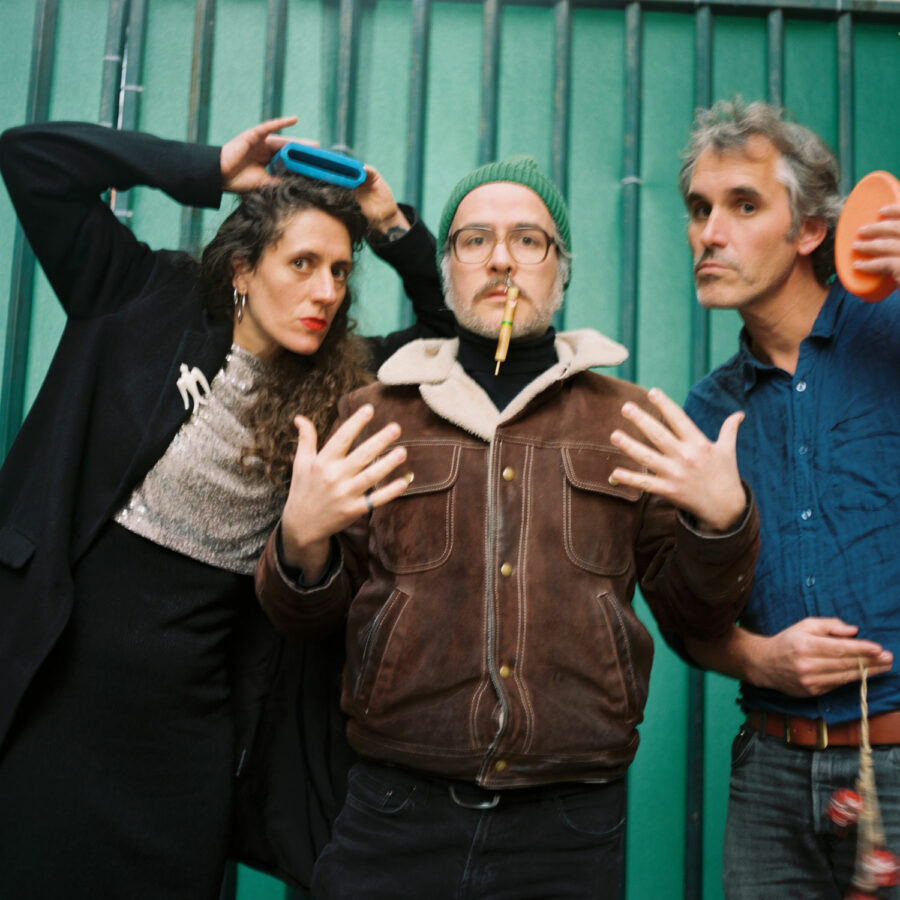 Nouvelle carte du ciel pop
Since 2004, Èlg (Opéra Mort, Orgue Agnès, Amiral Prose) has continued to draw the sonic equivalent of concentric spirals and labyrinths made of thuja, brambles and guts.
The language is sometimes French, sometimes reduced to alien babble, invoking the old man, the madman, the child, the dusty ghost, the epileptic bard or the messenger of love.
After the release of the album 'Dans le Salon du Nous' (Vlek, 2021), Èlg quickly surrounded himself with the ambidextrous witch Marie Nachury (Mille, Groupe Fantômas, Arfi) and the spider-man Johann Mazé (Jihem Rita, France Sauvage) to shape his new diagonal songs, which collide like so many small galaxies to create a new map of the pop sky.
Johann Mazé & Bertrand Fraysse 
07.12.2023
France Sauvage + Or Or
01.06.2023
Èlg (vocals, guitarlélé amplifié, electronics)
Marie Nachury (vocals, bass, percussions et clavier)
Johann Mazé (percussions, vocals, electronics)
Johann Mazé & Bertrand Fraysse 
07.12.2023
France Sauvage + Or Or
01.06.2023