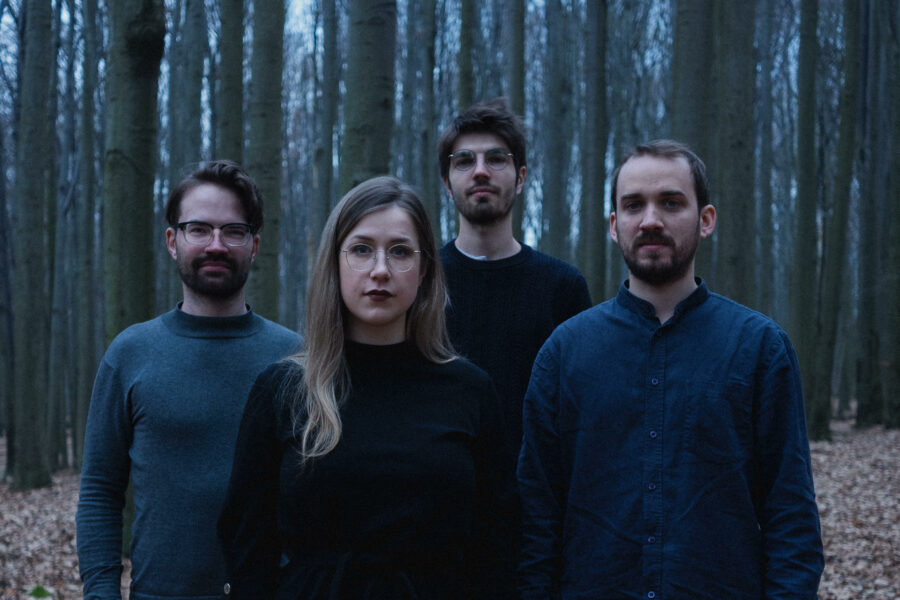 Polish training
Just formed, Amalia Umeda Quartet is a group that brings together Amalia Obrębowska (violinist, improvisation specialist, composer and arranger), Franciszek Raczkowski (jazz pianist, composer), Michał Aftyka (double bassist) and Michał Szeligowski (drummer), four graduates of
Academy of Music in Katowice and the Fryderyk Chopin University of Music in Warsaw.
Amalia Obrębowska initiated the project and has previously collaborated with several musicians, such as Jim Black, Maciej Obara, Miles Perkin, Mike Stern. She has also performed at numerous music festivals in Poland and France.
Amalia Umeda Quartet,
15.03.2023
Amalia Obrębowska (Violin)
Franciszek Raczkowski (Piano)
Michał Aftyka (Doublebass)
Michał Szeligowski (Drums)
Amalia Umeda Quartet,
15.03.2023