The Bridge #2.2 | Don't Tell
The Bridge strengthens the bonds between fraternities and sororities of musicians with distinct but complementary practices. Each quarter, we host these unique tours that invite musicians to meet between the United States and France to unveil the fruits of their encounters on stage. The Bridge opens up new lines of communication and sharing.
With Mai Sugimoto (alto saxophone), Raymond Boni (guitare), Paul Rogers (double bass) et Anton Hatwich (double bass).
wednesday 05 october 2022
21h00
8/10 €
Don't Tell (The Bridge #2.2)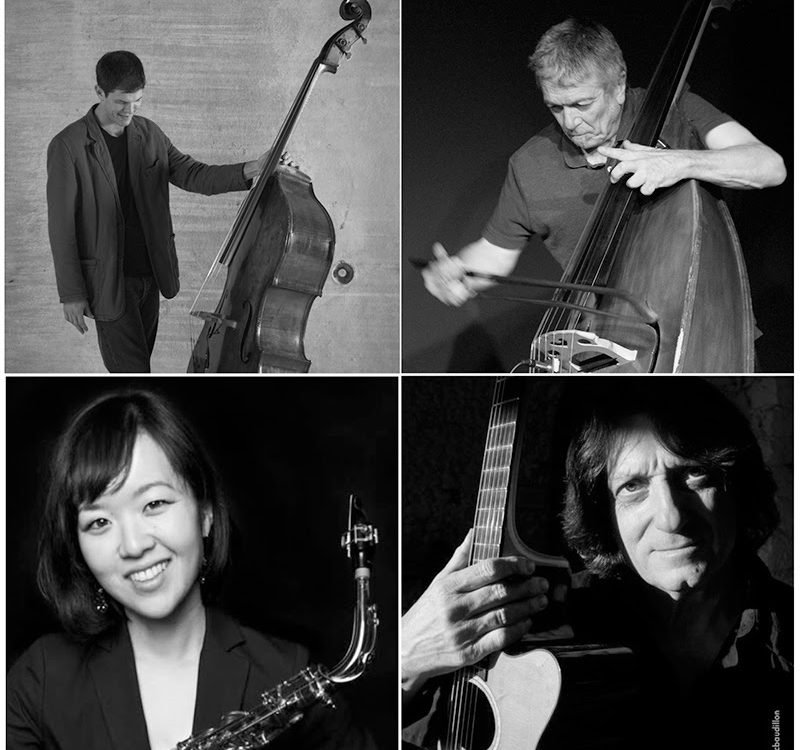 The Bridge, squared. This project is the second group to emerge from the second generation of French-American collaborative ensembles that The Bridge is putting into orbit. Following an intuition initially proposed by guitarist Raymond Boni, Mai Sugimoto, Anton Hatwich, and Paul Rogers took the time in November 2019 in Chicago to explore the possibilities of […]
Read more