Impro music night
at Couvent de la Tourette
The convent of La Tourette, the Périscope and Zubl Productions join forces to offer you a unique experience: the Boustrophédon de Nuit.
9 musicians of improvised and contemporary music, whose concerts will mark out a nocturnal musical course, will make you live the time differently within the convent of La Tourette – Le Corbusier, work classified with the world heritage of UNESCO.

Le Boustrophédon de Nuit – from Saturday, July 8th 9:30 pm to Sunday, July 9th 6:30 am.
Convent of La Tourette – Le Corbusier, 69210 Eveux.
With : Nathalie Cornevin (harp) – Philippe Lavergne (clarinets) – Soizic Lebrat (cello) – Seb Brun (drums, electronics) – Le Troglographe (Pierre Constantin : musical drawings, Guillaume Lavergne : piano, Castor Morse : prepared gong, granular synth) – Lê Quan Ninh (percussion) – Julien Lachal (wind instruments, modular synth).
Single price of 15€ for the musical course.
Room and meal to be reserved in addition to the convent (04 72 19 10 90)
Refreshments, snacks and breakfast will be available at low prices during the breaks and at the end of the night.
Grégoire Lavergne will give a conference on improvised music at 9pm.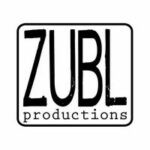 saturday 08 july 2023
21h00
15€