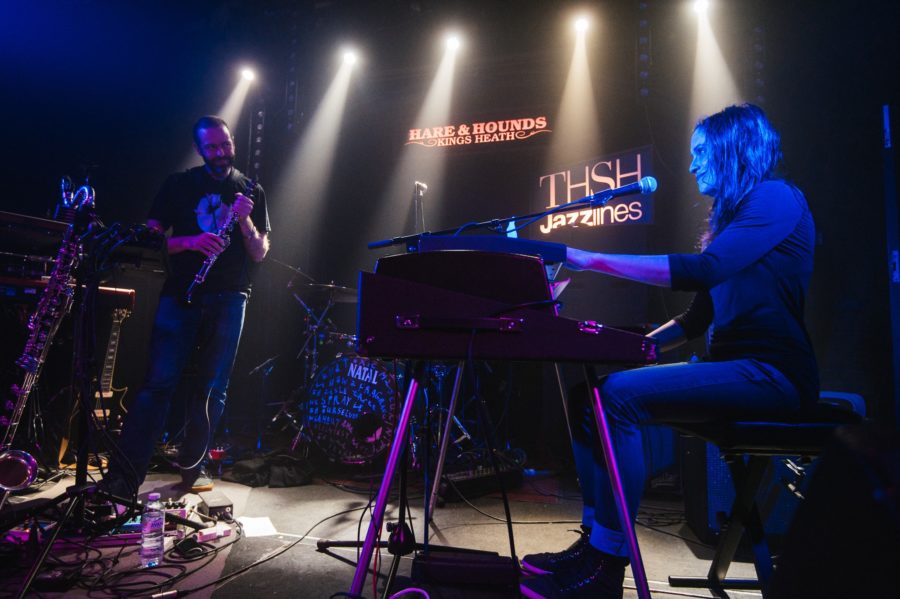 Who watches the Watchdog ?
WATCHDOG may not exactly fit your idea of a jazz band, instrumental rock band, or contemporary music duo. And that's a good thing.
WATCHDOG takes a close interest in the music that inspires it, but without any concern for an identifiable style. Their approach is that of musical omnivores who have been able to recreate their own universe in a seemingly nonchalant way.
The augmented duo is made up of Anne Quillier's all-acabitant keyboards, Pierre Horckmans' clarinets and assisted backstage by Adrian' Bourget – an engineer who deals in sounds and artifice. Their music is original, composed with an element of improvisation, great attention to detail in textures, sound atmospheres and a palette of references, not always recognisable.
Anne Quillier (piano, Fender Rhodes, Moog)
Pierre Horckmans (clarinettes Bb, alto et basse, effets)