Trumpets of Consciousness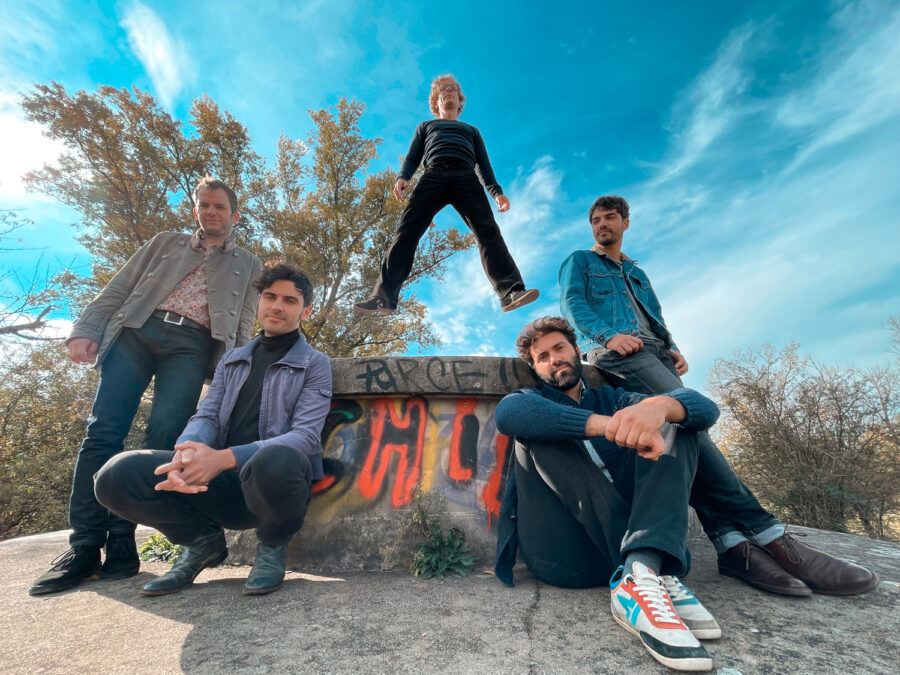 Fickle pop with complex roots and multi-coloured flowers. Trumpets of Consciousness is a band created by Thibauld Labey in 2015. Trumpets of Consciousness recall the psychedelic traveller, the repentant Don Quixote, to a reconciliation with the beauty, noise and brutality of a reality still shrouded in dreamy wisps.

Recorded in a week of autarky deep in the mountains of Ardèche by Thomas Chignier (drummer/sound engineer), Failicità, the band's latest album, functions a bit like a kaleidoscope as each track is a different look at the same horizon and all tracks are embedded in one another. Entirely written and composed by Thibauld Labey, it is the fruit of a daily work of experimentation in the solitude of a laboratory, a workshop, a kitchen where spontaneity vies with method. A bit of automatic writing, a bit of collage, distorted quotations, diverted words, all synthesized in a "Pop" form that is both familiar and strange, and here is the unconscious speaking of its time and perhaps of the future, even of its desires.
A form that only really comes to life in the hands of the band: Thomas Chignier (drums), Quentin Martinod (bass), Sly Apollinaire (keyboards), Mathieu Larue (guitar), Thibauld (vocals, guitar).

From Brian Wilson to Andy Shauf via Bowie and the Flaming Lips, the music of Trumpets of Consciousness is made of consonances and dissonances with the history of Pop and its different chapels. The band released its first two albums in 2016 and 2019 with the French-Genevan label Le Pop Club Records and the publisher Echo Orange. All covers were created by the illustrator David Sala. Trumpets of Consciousness has performed in France, Switzerland, Canada, Portugal and Spain.
POP CLUB : Satellite Jockey + Alex Kacimi + Trumpets of Consciousness
03.12.2022
Thomas Chignier (drums)
Quentin Martinod (bass)
Sly Apollinaire (keyboards)
Mathieu Larue (guitar)
Thibauld Labey (vocals, guitar)

POP CLUB : Satellite Jockey + Alex Kacimi + Trumpets of Consciousness
03.12.2022