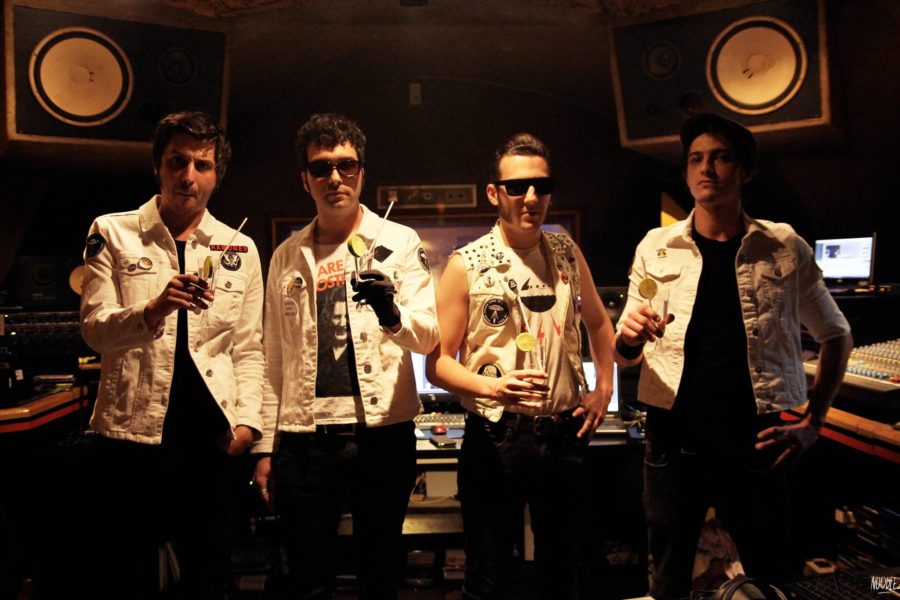 One way ticket to Synth-Punk-o-Mania Land !
The Lyon-based band "The Scaners" proudly declares making "Supersonic Gonzo Synth Punk 2077".
And all we can tell you is that after listening to their discography, you'll have had a slight insight into the damage your brain suffers after a second-hand charter space trip. The band, an alien fusion of DEVO and FIDLAR, has a wacky, silly but thoroughly enjoyable universe.
All aboard, the Scaners' ship will accept no delays !
Pav Scaner: lead vocals and organ
Dédé Scaner: guitar, theremin and vocals
Tama Scaner: bass and vocals
BX Scaner: Drums and vocals