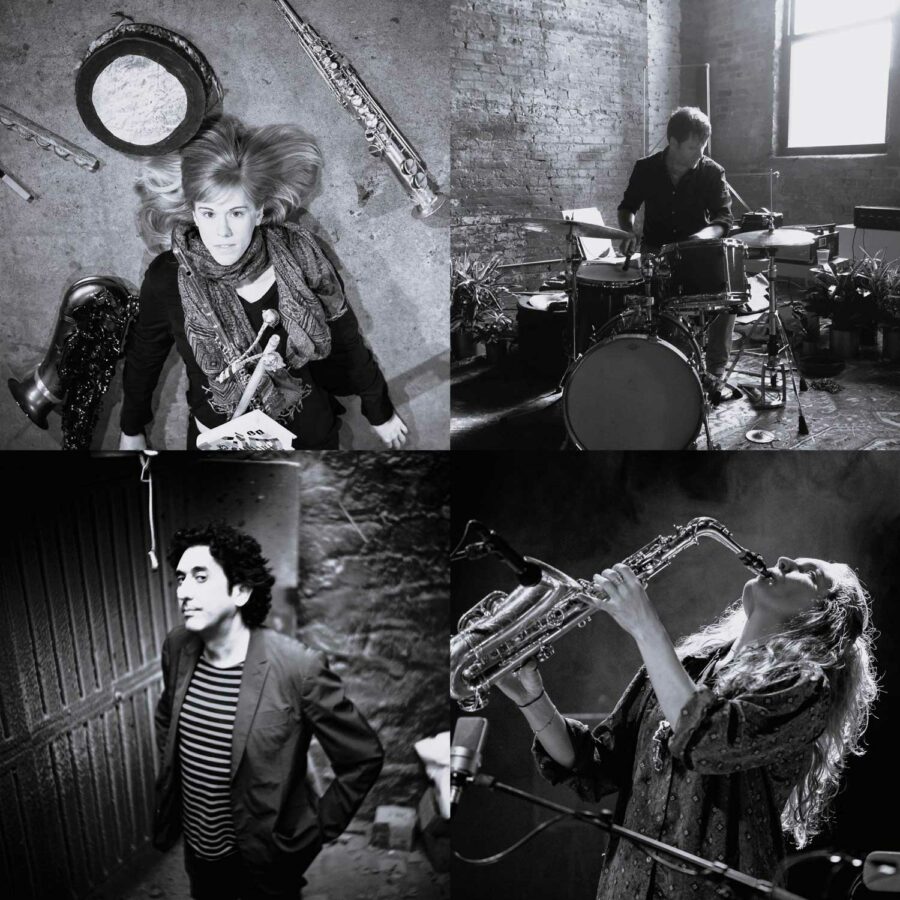 Closer to improvisation
Misadventure is part of the adventure. At the start, it has to be said, another quintet almost got together, with Gilles Coronado and Tim Daisy: Isaiah Collier on saxophones, Rafaëlle Rinaudo on harp, and the late Jaimie Branch on trumpet and electronics. This group, Stembells, had its reasons for being, or at least for wanting to be: to share the road, the city, the people, the moods, the waves of propagation, to share the heart… to encourage an elevation.
Getting dizzy, counting the balances and imbalances. Something began in Chicago in April 2022, but the Parque unfortunately cut Miss Branch's thread a few months later, on 22 August 2022. Almost everything collapsed. But this was without counting the irreplaceable trumpeter Jaimie, who had left a message for her coastal brothers and the name of a possible reincarnation, Cloud Hidden: "All the music that ever was and ever will be is here now. It exists in a cloud just above our heads and when we play, we pluck it out of the ether for a lil while before sending it back up." From now on, it will be other Fates, Molly Jones and Léa Ciechelski on saxophones and flutes, who will be stubborn and dizzy with Gilles Coronado and Tim Daisy, never taming the fire. Adventure is part of misadventure.