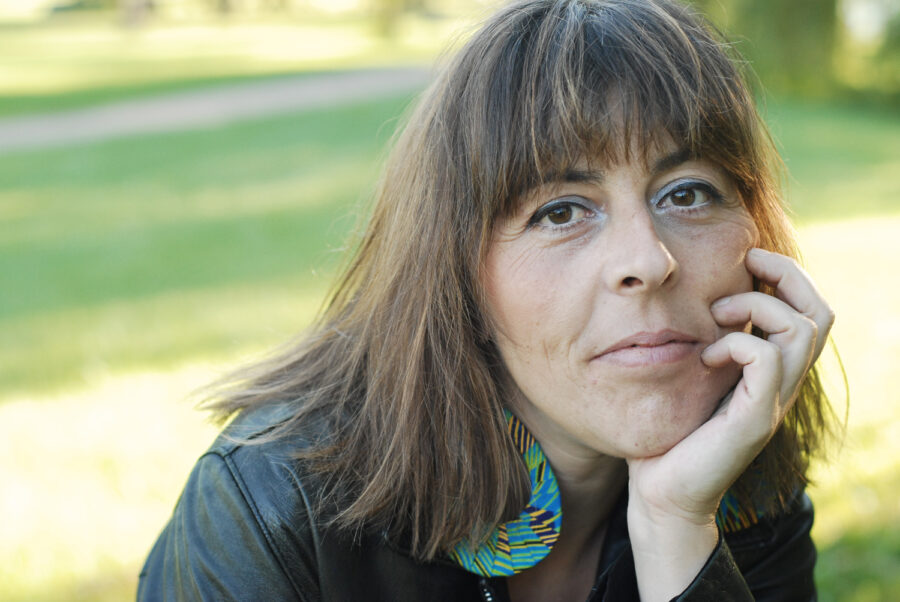 a frame in the crowd
Silvia Bolognesi she is a double bass player, composer and arranger.
Graduated in double bass at the R.Franci Institute of Siena with Maestro Andrea Granai, perfecting with Maestro Alberto Bocini.
She approached jazz studying at the Siena Jazz Accademy with Paolino dalla Porta, Furio di Castri and Ferruccio Spinetti.
The most significant encounters in his musical training are those with William Parker, Muhal Richard Abrams, Lawrence "Butch" Morris, Roscoe Mitchell and Antony Braxton.
Winner of the "Top Jazz 2010", by "Musica Jazz" as best new talent and in the same year winner of the "In Sound" trophy for double bass category.
She leads several bands: Open Combo, Almond Tree, Xilo Ensemble, Ju-Ju Sounds, Fonterossa Open Orchestra, Young Shouts, Beast Friends..
Since 2009 she is part of the international string trio Hear In Now with Tomeka Reid on cello and Mazz Swift on violin and vocals; with this trio they completed Roscoe Mitchell's sextet in his Homage to John Coltrane in 2017.
She's part of the "Art Ensemble of Chicago 50th Anniversary" special project since 2017 and member of Roscoe Mitchell Quintet.
In 2010 she founded her own label "Fonterossa Records", hence the minifestival (since 2015) hosted by Pisa Jazz, "Fonterossa Day" of which she is artistic director.
She's the curator and conductor of Fonterossa Open Orchestra, creative orchestra based in Pisa since 2017.
She teaches double bass and combo class at the Siena Jazz Academy and she's jazz double bass teacher at Conservatorio Statale di Palermo
Since 2016 she is part of the "European exchange-Erasmus +" program for the Conservatory of Maastricht (Holland), Tbilisi (Georgia), Riga (Latvia), Birmingham (UK).
She runs workshops on Improvisation and "Conduction" since 2008.
Nicole Mitchell & Silvia Bolognesi
19.04.2023
Nicole Mitchell & Silvia Bolognesi
19.04.2023