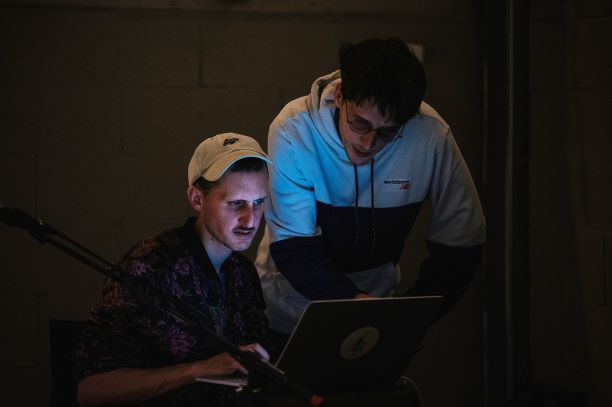 Sweet Dreams are made of this
The brothers Félix and Romain Joubert are seasoned musicians who are accustomed to expressing their creativity by putting the sound material they create or sample at the service of the audience around them.
This may have been the case for their "Sound Nap" project offering an experience worthy of the name, between written music, improvised music and soundscapes. The "Rêveries Sonores" project was built on the occasion of the meeting between the musicians and the women of the Foyer de L'Auvent in Lyon.
This was followed by the creation of new sound environments magically transformed into music by the Joubert Brothers.
Romain Joubert : Basse, contrebasse, chant, MAO
Félix Joubert : Vibraphone, claviers, MAO