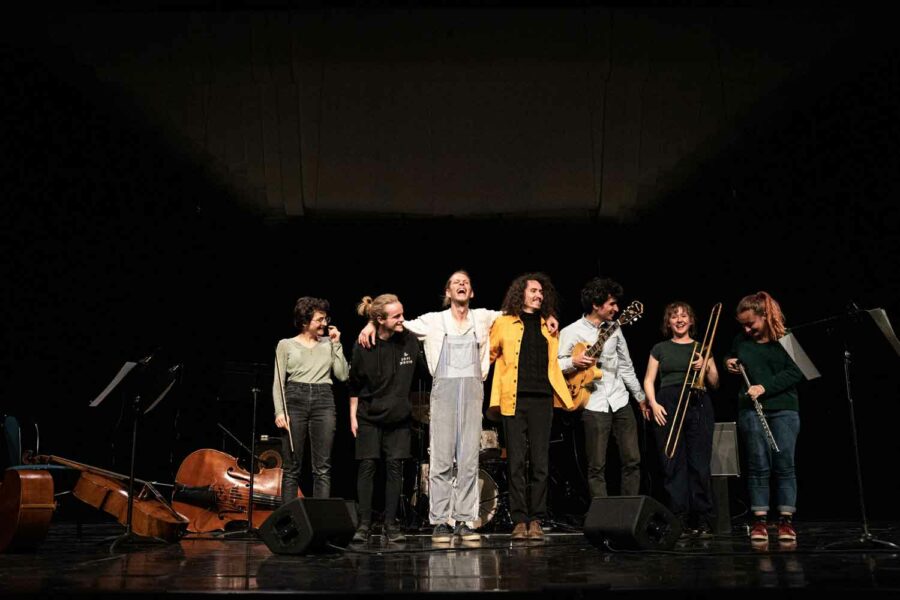 Plique = A term of musical ornamentation, designating a bent and vibrated note in neumatic notation.
Offering a composite instrumentation, ranging from the viola da gamba to the drums, via the baritone violin and the sackbut, the PLIQUE ensemble places itself at the limits and confluences of the musicians who form it.
These instrumentalists, coming from worlds such as jazz, traditional, ancient and contemporary music, make their confrontation a style influenced by their origins.
Carte blanche Emilien Gouleme : 500 Miles & Envolution Trio
01.07.2022
Rose Dehors (sackbut and composition)
Noé Becaus (viol and prepared piano)
Fanny Martin (flutes)
Colin Heller (violins, Nickelharpa and mandolin)
Charles Paillet (electric guitar)
Matheo Ciesla (drums and percussion)
Jean Waché (double bass)
Carte blanche Emilien Gouleme : 500 Miles & Envolution Trio
01.07.2022