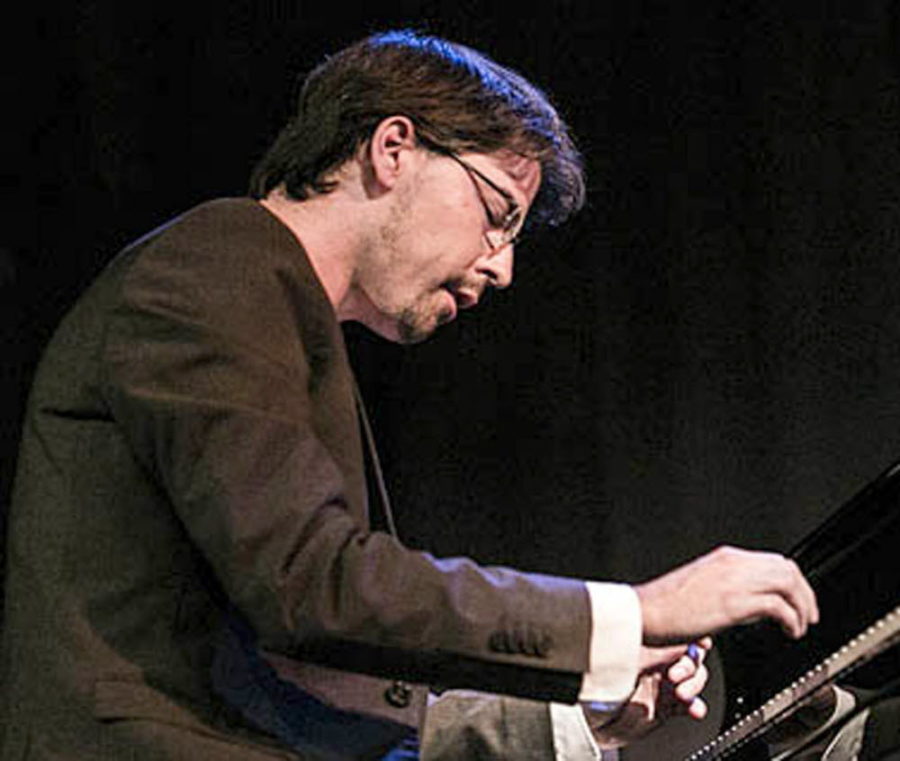 Created in 2014, the "Mathieu Rossignelly TRIO" plays a repertoire of original compositions, as well as some arranged standards. This group offers the listener music of a communicative energy, based on the generosity, the unfailing investment and the musical understanding of the three musicians. Throughout the different compositions, the music is subtle, intimate, powerful, and even wild. References to the great tradition of jazz trios are omnipresent, and they serve as a springboard for improvised developments during which all interactions are allowed.
If the trio's favorite playing field is in a modal harmonic universe close to McCoy Tyner's style, some pieces will remind the listener of Cedar Walton's swing or Thelonious Monk's originality. We can therefore say that this trio offers the audience a varied and easily accessible music, whose originality lies in the ability of the three musicians to appropriate a common language and to extract a very personal group sound from it.
Mathieu Rossignelly (piano and compositions) and François Gallix (double bass) have been playing together for many years, and the complementarity with Charles Clayette (drums) is quite natural, the three musicians find themselves with their eyes closed.
As Pascal Dérathé wrote in Jazz Rhône-Alpes: "The Mathieu Rossignelly TRIO is an overflowing energy and vitality! An inspired, aerial pianist, a double bass player "inside" and out as always, and a devilishly musical drummer."
David Bressat Quintet
23.02.2023
Michel Fernandez Quartet
31.01.2023
Mathieu Rossignelly (piano, compositions)
François Gallix (contrebasse)
Charles Clayette (batterie)
David Bressat Quintet
23.02.2023
Michel Fernandez Quartet
31.01.2023