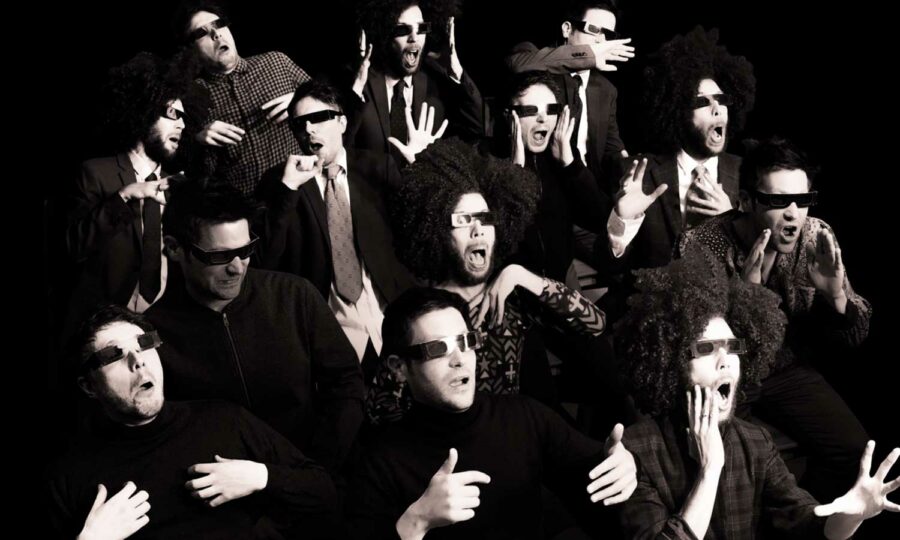 MADMADMAD is a group of musicians who met in a studio in Tottenham (North London). During their many recording sessions, they quickly found their musical signature: sounds that are both strange and rhythmic. These musicians seduced from their first EP named "Pax", in September 2017. In 2019, the band signed with publisher J.I.M/Ninja Tune, with whom they released their debut album. Their album encompasses a wide range of musical genres, moving from disco to the sounds of the early 2000s, and also from Krautrock to New York Noise, a real musical laboratory. MADMADMAD promise you a unique live experience, reflecting their desire to let their audience escape for a while. After appearing at the Transmusicales and Eurosonic 2020, they're now hitting the road to offer you a sensory experience.
« MADMADMAD is the expression of our individual alienations and our mental disorder as a society. Which one feeds into the other is a mystery ».

Extract from the Group's Manifesto.
Kévin Troublant - Guitar, synths & voice
Benji Bouton - Bass, synths & voice
Matt Kelly - Drums