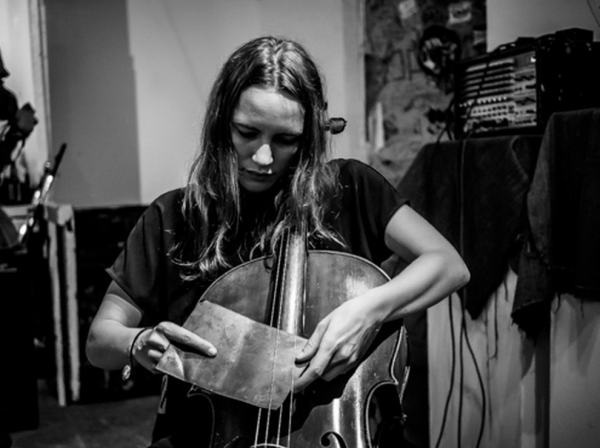 Leila Bordreuil is a French-American cellist, composer, improviser and sound artist.
She currently lives in Brooklyn. Her musical language borrows as many concepts from harsh noise as from contemporary classical, free jazz and other experimental traditions…
Driven by a fierce interest in pure sound and its inherent texture, Leila Bordreuil defies conventional cello practice by relying on extensive techniques and extreme amplification methods without effects pedals. "I am looking for a magical sound, one that heals, kills, turns the brain upside down" she told Les Inrocks in September 2022.
Her compositions frequently incorporate psychoacoustic explorations and sound spatialization through site-specific pieces and multi-channel installations. Numerous and diverse collaborations with, among others: Bill Nace (Body/Head), Tamio Shiraishi (Fushitutsa), Zach Rowden, Kali Malone, Susan Alcorn, Ingrid Laubrock, Lee Ranaldo (Sonic Youth)…
In 2022, she was in residence at the GRM in Paris and produced the piece Pulsion / Suspension.
That same year, in December, she shared the stage with Sunn O))) in New York.
Diatribes & Horns + Leila Bordreuil
30.03.2023
Diatribes & Horns + Leila Bordreuil
30.03.2023