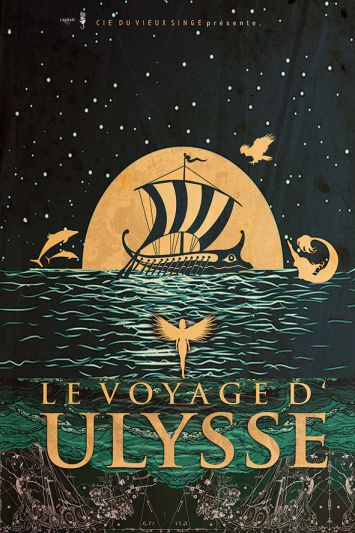 All Aboard, youngsters !
The Voyage of Ulysses is a musical show for all audiences, written by Ophélie Kern is the sequel to Tales and Legends of the Trojan War.
Another tale, another legend telling the adventures of illustrious mythological characters. This latest creation tells of Odysseus' return to his homeland after a long wandering
Like its predecessor, the text is written with a double objective: a first reading is intended for little ones (simple language, playful staging, and humour, always) and a second reading, addressed to adults, makes the link between the mythological story and its issues today. 
A musical, funny and poetic show that will take young and old alike through seas, islands and adventures of all kinds.