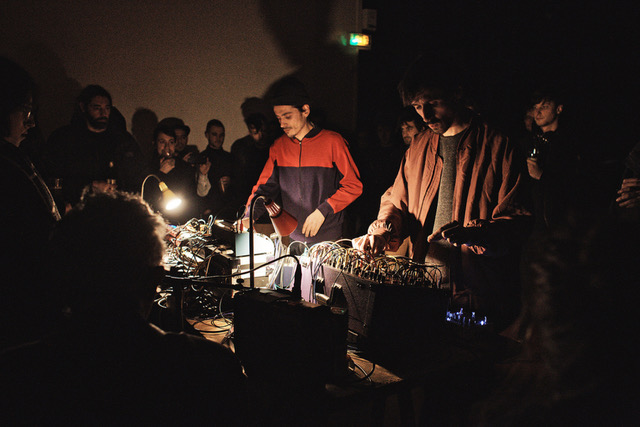 Wild, hypnotic and carnal, the music of Kaumwald (Ernest Bergez & Clément Vercelletto) is conducive to letting go and trance: continuous waves, mechanical polyrhythms, drifting echoes and stolen ectoplasms.
Each piece evolves like a moving sound mobile, always the same, always different.
Using a composite instrumentarium (modular synthesizers, cassette loops, vocals, hurgy toys, cascades of audio effects, etc.), the duo construct a music that is immediate, pulsating and entirely determined by the gestures and chance of the game.
Kaumwald has released two LPs on Opal Tapes and an EP with December on In Paradisum.
Ernest Bergez (violin, vocals, percussion)
Clément Vercelletto (sound artist and stage director)