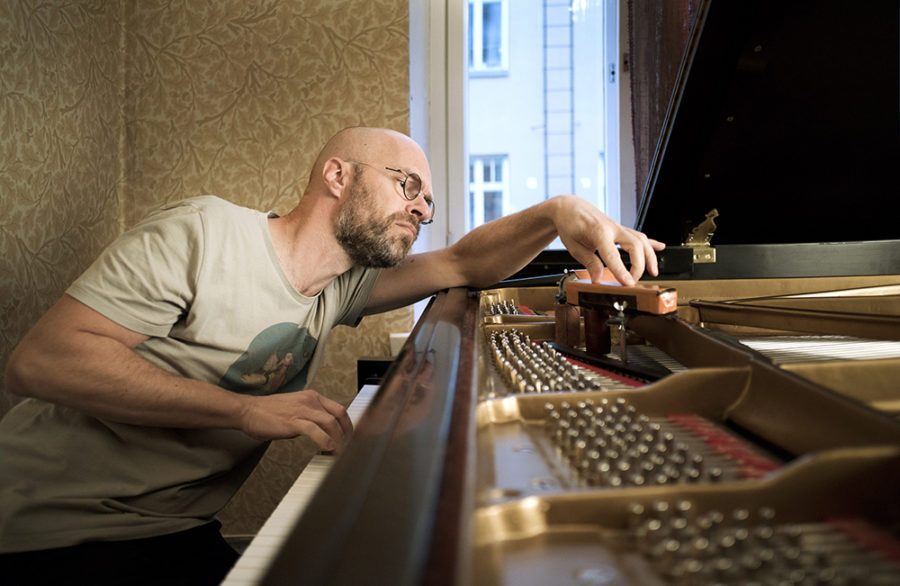 The Finnish pianist Kari Ikonen has made a name for himself on the European scene but remains little known in France. He was recently heard in the Orchestra Nazionale della Luna, a quartet he co-leads with Belgian saxophonist Manuel Hermia, along with Sébastien Boisseau on double bass and Teun Verbruggen on drums.
In his solo, he cultivates a personal style that is inspired by Arabic scales (maqâmat), the history of jazz, and the work of the painter Vassily Kandinsky. His album "Impressions, improvisations and compositions" released in January 2021 on the German label Ozella has been acclaimed by the critics and noticed in France.
Ikonen fait passer l'abstraction de sa musique derrière les séductions immédiates d'un univers sonore enchanté et délicieusement déroutant.

Stéphane Ollivier, Jazz Magazine
In the spring of 2022, he will travel across Europe by public transport from Helsinki and will arrive at Le Périscope on May 4 to play solo and then share the stage with Louis Sclavis. This will be the French premiere of this duo that has so far only performed in Finland and of which we could discover three tracks in the album Ikonostasis (2017).