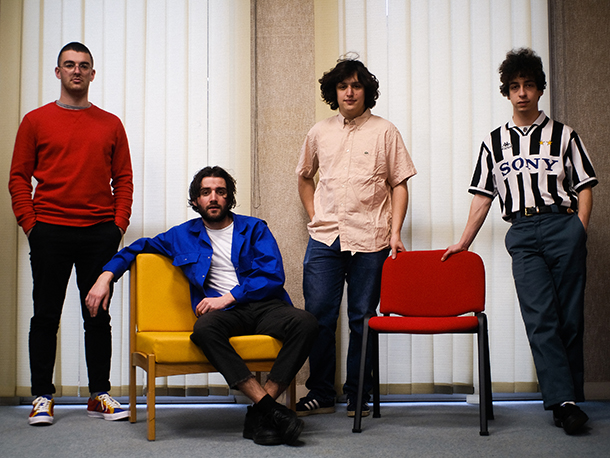 Founded in 2010 by four high school students in Sens*, not so much a historical cradle of rock, Johnny Mafia has built over time a relentless reputation as a live band. And in two albums and nearly 250 concerts, has managed to establish itself at the top of a new French scene that never ceases to surprise.
After a second album "Princes de l'amour" recorded by Jim Diamond (The White Stripes) and widely acclaimed by the specialized press, it is to the local Kris Banel, behind the controls of many excellent French punk rock records, that the group turns to prepare the sequel, recorded at Warmaudio studio in summer 2020.
Composed over a much tighter period than their previous records, the aptly named "Sentimental" gains in coherence and intensity. The band moves away from the garage rock that characterized their previous records, and leaves more room to major influences of long time, Pixies and Breeders in head. Under powerful walls of guitars that one would think were straight out of the great MTV era, the band piles up furious tracks with indelible choruses, imbued with an astonishing pop sensibility that gives all its meaning to the title of this new record. And tries some judicious arrangements without losing sight of the essential.
« Sentimental » est l'un de ces disques dont on ressent à l'écoute que le groupe savait exactement où il voulait aller, et qu'il a su s'en donner les moyens. Un album d'indie rock spontané, décomplexé et particulièrement jouissif, un véritable classique instantané comme il n'en sort pas tous les jours en France.
Théo Courtet (guitare / chant lead)
Fabio Amico (guitare / chant)
William Aguedach (basse / chant)
Enzo Boulanger (batterie)