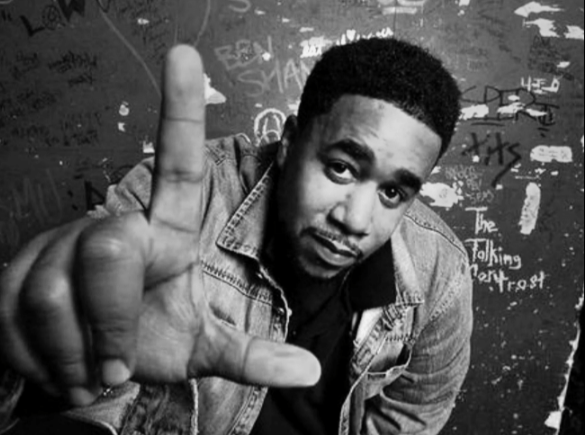 The key to balancing the business and creative sides of hip-hop is to not separate them at all, and the product is a decades-long career as a creator, label-runner, educator, author and then some. For his current release "Live Life And Tell Stories" John worked together with Figub Brazlevic which came out on Vinyl April 14th this year and will be a part of the performance on tour.
J.R. has collaborated with MF DOOM, Talib Kweli, The Artifacts, El Da Sensei, MadLib, Flying Lotus, Showbiz & AG, Daedelus, Carlos Nino, Count Bass D, Mark De Clive Lowe, IG Culture, Lewis Parker, and many more.
Young J.R. witnessed a friend's parents show and tell about their musical endeavors in elementary school in Queens and this pivotal moment gave Robinson his first inflection point in a life of hip-hop. Soon after, he started making his own poems and raps with friends. Robinson grew up in the tri-state area (The Bronx, to Queens, to Jersey, to be more specific) and in the mid '90s began attending showcases as Lil' Sci of Scienz of Life – a group with his brother ID 4 Windz and their late comrade Inspector Willabee. Scienz of Life caught the ear of Bobbito (of New York radio's legendary Stretch Armstrong & Bobbito Show) who helped release Robinson and Scienz of Life's music through Fondle 'Em Records.