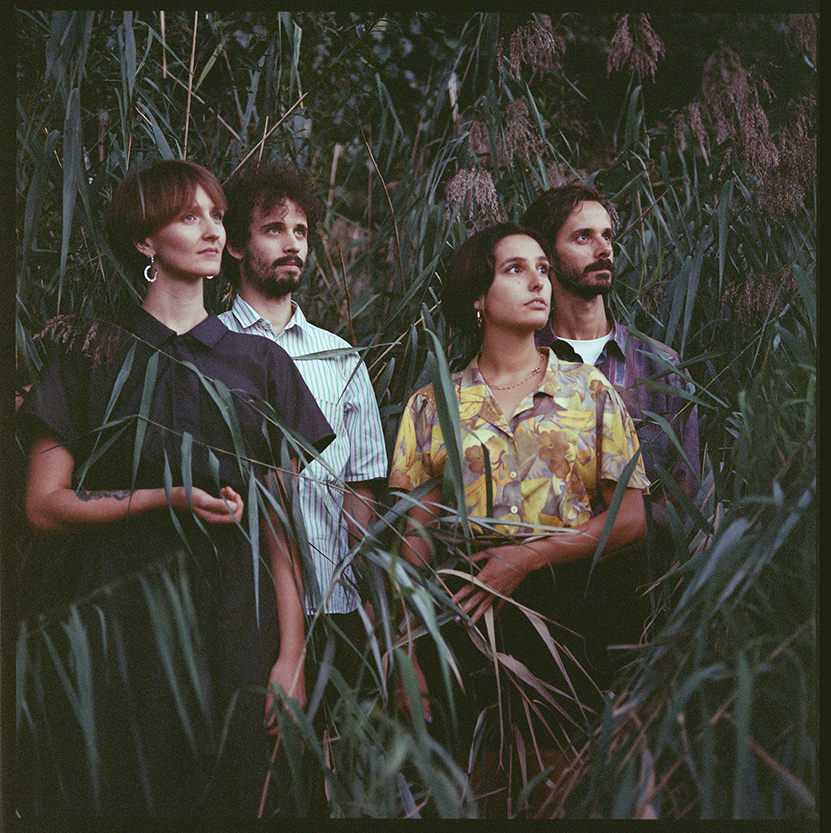 Irnini Mons did not come out of the thigh of Jupiter but rather from the bowels of the French underground. Formed spontaneously by three members of Decibelles, this new band was an obvious choice. Joined by a second guitarist, the now quartet decided to look ahead, while relying on years of concerts, collaborations, studio recordings and meetings.
Irnini Mons imposes itself as an augmented version of the hardcore punk and French rock that has nourished its members since their adolescence. Augmented because it injects a good dose of freedom and humanity on an already powerful skeleton.
With its first LP composed during 8 months of forced break in the tours, the group imposes its personality, in particular in a melodic and choral approach of the song and a writing in raw and pictorial French, whose inspiration will probably be found outside the classic electric rock. Irnini Mons unleashes the formulas, hijacks the clichés, and asserts itself as an invigorating hope of today's guitar music. Their first LP will be released in spring 2022. The band will be on tour starting in spring 2022.