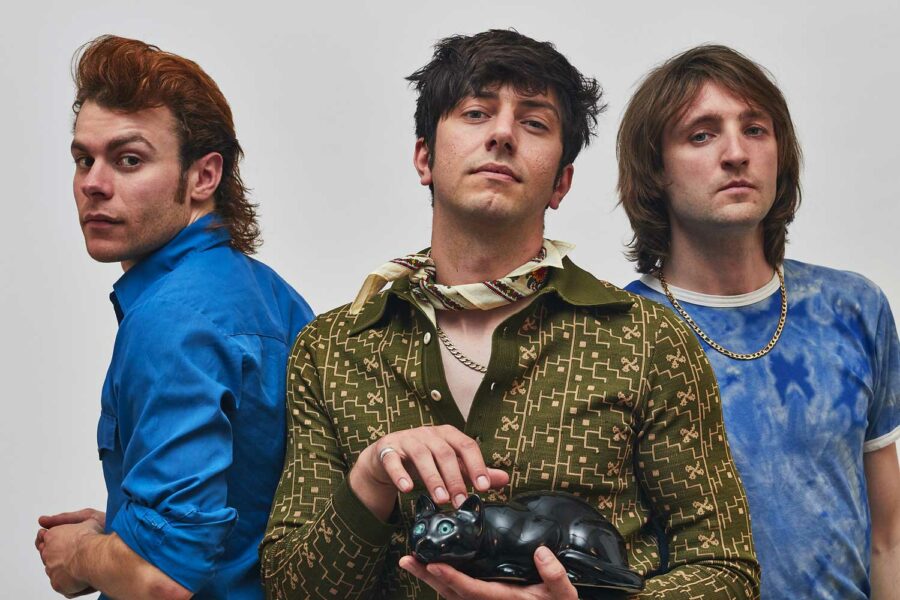 The present album is called Half Asleep Half Awake. For this second album, the Parisians returned to London to Toe Rag Studios, created by Liam Watson, a genius engineer who produced the White Stripes' Elephant album and worked with Madness, Tame Impala and Supergrass. While there, they decided to swap efficiency for spontaneity. The idea was to replace the overly perfect riffs with a succession of psychedelic phases and striking rhythmic signatures. This new way of doing things, which stemmed from their experience as backing band for a theatre company where the band had to improvise long, crazy jams – for the 'multi-Molièrisée' play Électre des Bas-Fonds – logically found its way onto the album.
In fact, Half Asleep Half Awake is a professional gymnast's routine of XXL-sized hits. There are Proust ballads (The Sting, Mindreader), hysteria (Mirror Mirror, Half Asleep Half Awake), a remarkable home run (See You There) and 18-carat diamonds (Blue Day, Bewitched Me). To reinforce this kaleidoscopic feel, Howlin' Jaws have incorporated new instruments (a djura, a kind of mini Greek bouzouki; sagattes, small cymbals used in Egypt and Turkey) to add depth and diversity. As a result, the guitars on Mirror Mirror sound like sitars. The vocals were dubbed and then run through Leslie booths to add a vibrato effect. And the drum and guitar solos are infused with phaser – a sound modulation effect. "Two years ago, we didn't think we'd be experimenting so much and incorporating so many effects into our music. But now it seems obvious to us to use them to flesh out the sound spectrum", say the three boys. Many bands refer to their second album as their coming of age. For Howlin' Jaws, it's already the album of consecration.
The overall aesthetic of Half Asleep Half Awake (from the AI-designed cover to the sounds) is a perfect match for the themes evoked. The new songs allude to dreams, clairvoyance, incantations and the mystical. In the end, this second album already sounds like their Sgt. Pepper. An album where alchemy and experimentation give birth to frenzy, wildness and emotion. To be listened to half-asleep or awake, as you wish.