François Corneloup R E V O ! U T I O N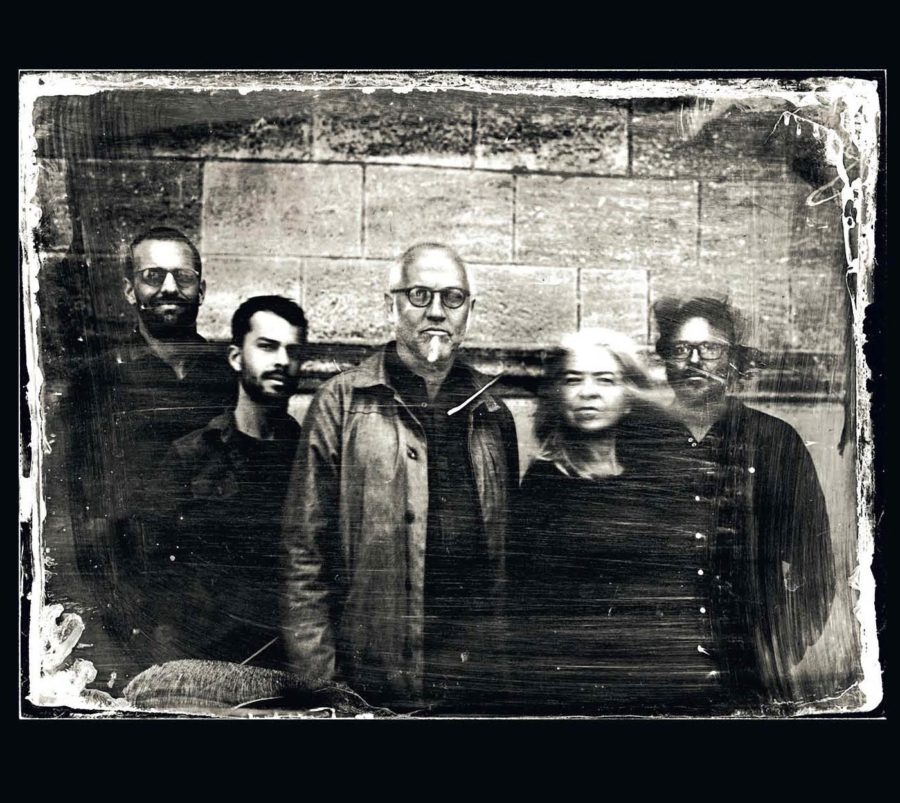 Improvised Music, all around
A "R E V O L U T ! O N " is at the same time the cycle that resumes according to its logic but also a sudden upheaval. It is this paradox that the project intends to convert musically into creative energy. In this project, It is to experience the history and maturity that, through a journey rich in diversity, gradually laid the conceptions of its composer musician.
To this end, François invited, for their instrumental talent, their availability to new experiences of an open music, and of course, for all that they bring of the sound of their time, the artists of the new generation of living and current music, Simon Girard on trombone, Vincent Tortiller on drums and Joachim Florent on electric bass. I also wished that their path could cross the one that, during the years of activity within the most elevated European jazz, will have shaped the musical universe of Sophia Domancich through the multiple encounters and projects to which she could contribute or that she herself led from her keyboards.
Rather than being restricted to the exclusive choice of a style or an ephemeral fashion, R E V O L U T ! O N intends to confront, as they are put in presence in this quintet, the influences that have marked and still mark the history of improvised music. Jazz, of course is present, in the sophistication of its harmonic language, the opening of its forms to an interaction source of musical unheard of.
The rhythmic energies of pop music and Rock are invoked as a galvanizer of this fusion of aesthetics. The power of electricity in all the richness and the heat of the timbres that the live treatment and the amplification can offer take part of this abundant and lively alchemy of which R E V O L U T ! O N draws a sincere, lyrical and modern song, served by a solid and complicit alliance of the brass, phrasing bold lines tinged with a jazz across the Atlantic and resonating with the popular and contemporary music of Europe.
Here, the compositions are the architecture of an open musical space where the meeting of personalities, styles and generations is a pretext for movement, for transformation…
R E V O L U T ! O N delivers a music attentive to its history, but also, anchored in its time, in search of a new sound.
Concerto pour Sokou
27.01.2023
Possible(s) Quartet & Sophia Domancich
18.11.2022
Buck
27.04.2022
Designers
09.03.2022
François Corneloup

: saxophone baryton

Simon Girard

: trombone

Sophia Domancich

: piano, Fender Rhodes

Joachim Florent

: electric bass

Vincent Tortiller

: drums
Concerto pour Sokou
27.01.2023
Possible(s) Quartet & Sophia Domancich
18.11.2022
Buck
27.04.2022
Designers
09.03.2022