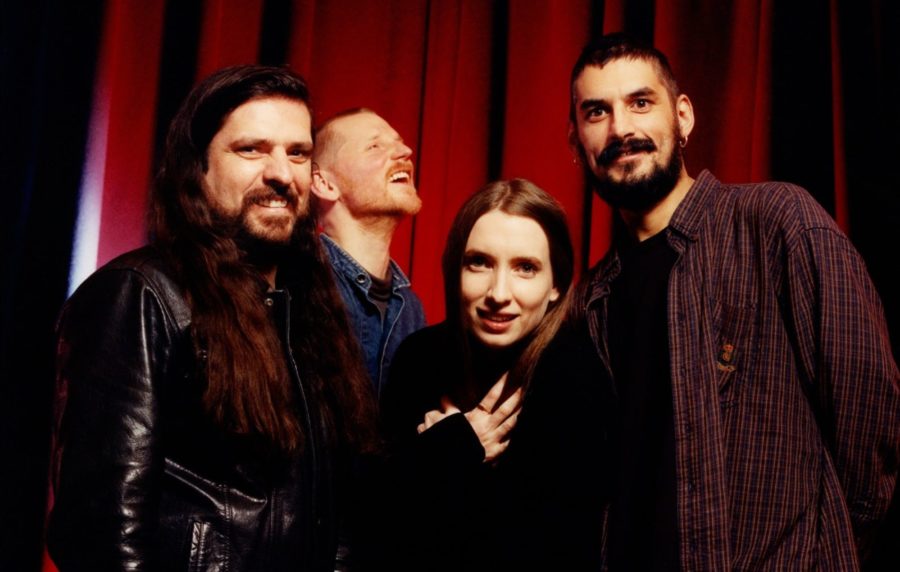 DRY CLEANING formed in 2018 after, according to legend, a karaoke night shared by longtime friends guitarist Tom Dowse, drummer Nick Buxton and bassist Lewis Maynard. Soon after, illustrator Florence Shaw began adding her own words and soon made a name for herself, her wit and linguistic acrobatics the perfect counterbalance to the musicians' taut instruments.
In 2019, they ended up producing two exciting EPs. Carried by the universal acclaim they received, the quartet spent more and more time on tour, honing their craft even further. This intensive time together has allowed them to develop an almost psychic knowledge of how to give each other space in their songs. On stage, the contrast between Shaw's calmness and Dowse and Maynard's emphatic energy is even more pronounced. New songs began to emerge, bigger, more ambitious, and more complex than before, the first iterations of what would eventually be their exceptional debut album New Long Leg, out in 2021 on 4AD.
Since then, the band's reputation has continued to grow in Europe and it is with great pleasure that Dry Cleaning will come to defend its vision of post-punk in France.n France.
Florence Shaw, voix
Tom Dowse, guitare
Lewis Maynard, basse
Nick Buxto, batterie