Documentary film – The GTAIE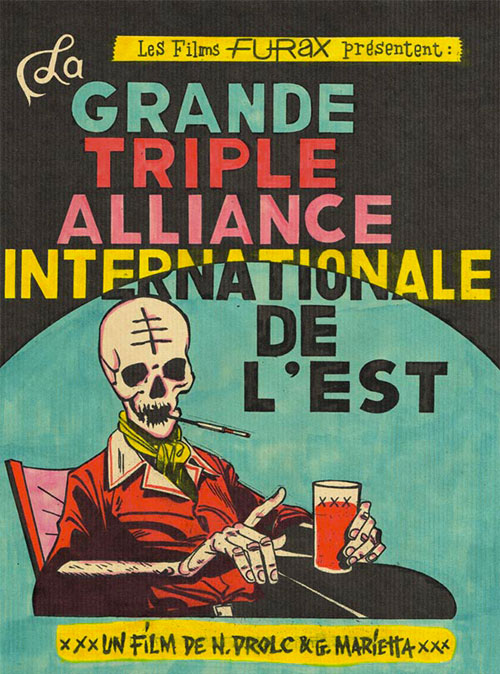 A protean, faceless, puny and paranoid organism, the International Grand Triple Alliance of the East does not exist. In the 2000s, a powerful flow of venomous hermaphroditic cells was first observed in the cities of Metz and Strasbourg (France) before contaminating large circumscribed areas of the western and eastern fabric. The three-pronged vertical centipede would not have wanted to be born, just as it would have left the organs of an agonising counter-culture to burst instead of delivering a final electric shock. A joke of bad taste, intrinsically ephemeral, rigorously eternal, the GTAIE continues today to perpetrate crime, sometimes in the light, always underground. You only have to look in the mirror every night to be convinced.
This film attempts to tell the story of how this story could have been avoided.