Cynthia Caubisens and Mélissa Acchiardi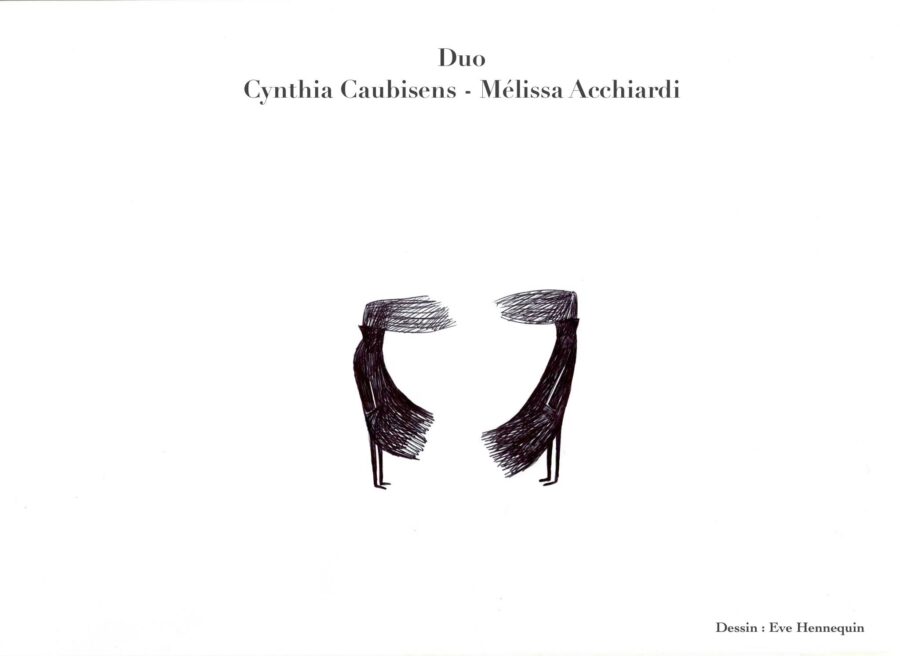 Where the wind blows
Cynthia Caubisens and Mélissa Acchiardi met while improvising with a vibraphone and a piano. Shortly afterwards, they began to write music, discreetly, without dislodging the music of the moment that they both cherish.
The piece is called Eole because it is the winds that interest them.
Who will be the strongest between a draught and an obsession?
A concert of sounds thrown into a space by two keyboards, and together we will see if the winds will let themselves be tied up in a tightly bound bull skin bag or if curiosity will get the better of us.