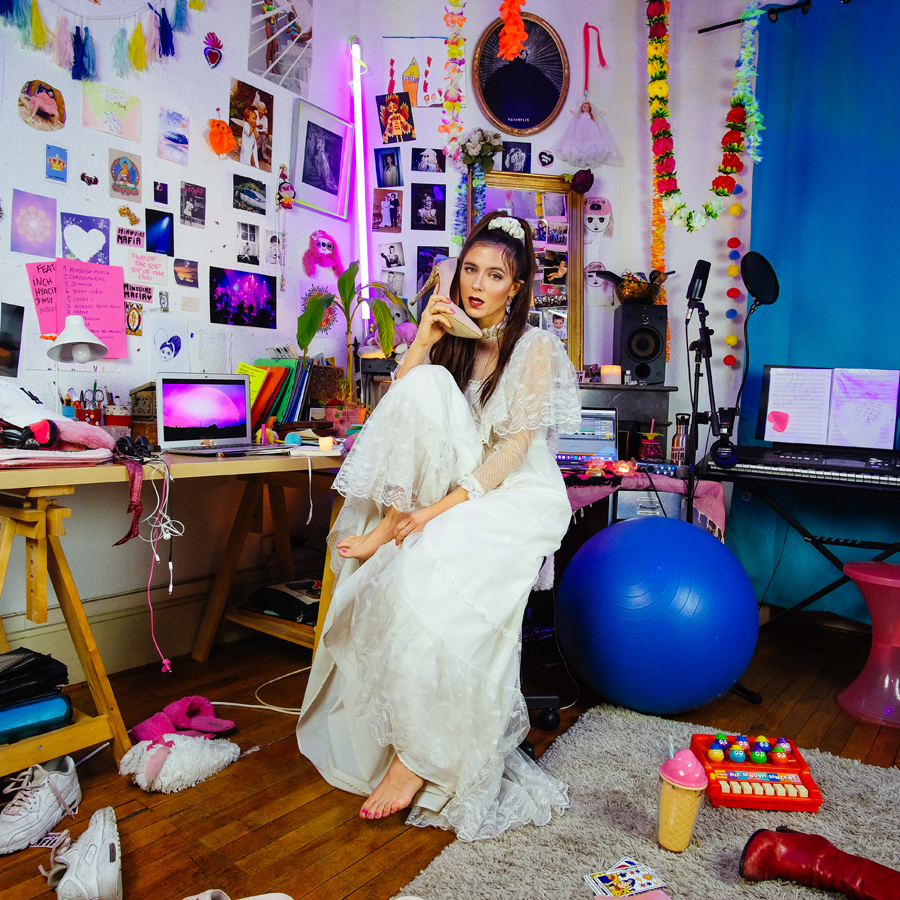 French rapper, singer and artist Charlie Duran aka Coeur, who escaped from the Schlaasss duet, and who has become a leading figure in the Minouche Mafia, will unveil her very first mixtape Minouche Mafia on March 10th, supported by the incisive productions of Bonetrips (Liqid, Les Gourmets…) and Nicolas Steib : twelve violently poetic, joyfully carnal tracks where rap, electronica and pop cohabit in an exquisite musical corpse that looks like a feminist, pro-LGBT and powerful inclusive manifesto.
To observe Coeur on stage is to immediately perceive the singularity of her universe: dressed in a white wedding dress, surrounded by drag queen dancers, she provokes as much as she charms, easily juggling the most childish emotions and the most extroverted outbursts of anger. It is in this musical turmoil that the rich personality of her creator crosses paths, never short of ideas to explore the themes that are dear to her.
Whether she turns male-female relationships upside down on Bébédamour, lays herself bare on the pop ballad 'Petula' (a touching cover of Petula Clark's La nuit n'en finit plus) or evokes the theme of forbidden love on Loving V, Coeur seeks consensus beyond a falsely obvious imposed binarity.