Ciné-concert "La Petite Taupe"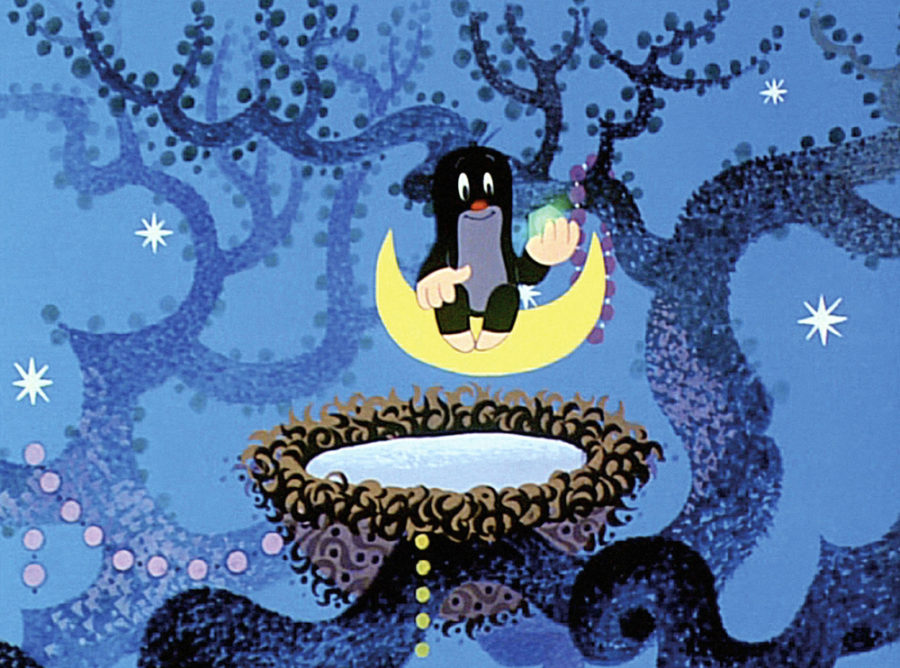 Young Audiences
The Little Mole of Zdeněk Miler, so recognizable with her cheerful face, her big eyes, her red nose and her three hairs on her head, goes to discover the world of men with mischievousness and fantasy !
Throughout a selection of 5 short films, she is accompanied by two musicians and a storyteller, who lead the young spectators in a joyfully colorful and rhythmic adventure !
Throughout a selection of 5 short films, she is accompanied by two musicians and a storyteller, who take the young spectators on a joyfully colorful and rhythmic adventure! The music in the image is divided into 3 main families: the VOICE (the dialogues); the BRUITAGES (sounds that correspond to the events taking place in the image) and the MUSIC. These three universes are recreated live with the different instruments. It is not a question of replacing a soundtrack, but of proposing a real live concert.
The Intermezzo company
"Whether it accompanies text, images or gestures, music is always at the heart of our creations. »
The company Intermezzo was born in 2009 from the encounter between the musician composer Erwan Flageul and actress Marie Neichel. Together, they develop live music shows for all audiences, with a special focus on youth. Their artistic research is situated in this space of encounter between music, image and voice. Music is not thought of as a simple illustration of texts or images, but rather as a language, a vector of emotions and sensations. Inspired by multiple musical currents and genres, Intermezzo's compositions bring together acoustic as well as electronic sounds, traditional as well as modern instruments, thus exploring a wide variety of possible musical fields. Sensitive and sensual, it is always performed live on stage, like a true protagonist of the story. The voice is paramount. Considered according to the musical score and not to the Conversely, it is she, above all, who serves the purpose. The material brought into play can come from classical or contemporary texts, from tales, songs or even, for the smallest ones, simply sound. In its creations, the company regularly mixes several artistic disciplines: storytelling, dance, music, theater, video, … giving rise to performances that are both popular and poetic, having in common to awaken all the senses of the spectator, for a full immersion in the imagination. The company Intermezzo is aimed at all audiences, with the idea that children and adults share the same moment of emotion. The company is affiliated to the RamDam network – federating the professionals of the music show for young audiences. It is also a member of the M/F movement to support equality between men and women in arts and culture.