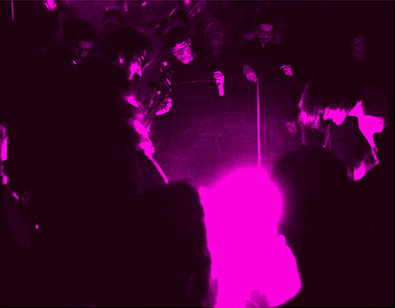 Cantenac Dagar live is a kind of organic and repetitive trance, with unfeigned rises, textures with unknown allure (so it is still possible), hesitations that become obvious, turbulences that become free, dazzling moments that last happily, human squalls for human use [… With summary means and a modesty that forces the respect, it is precisely a group capable of renewing its attempts to fill the void that surrounds us, in any case until now it has succeeded.
Cantenac Dagar chose the only option that was both reasonably and insanely feasible: throw a big cobblestone in the air and let the consequences ripple through space-time.
With Stéphane Barascud (banjo) and Aymeric Hainaux (human beatbox, harmonica, bells, tapes).