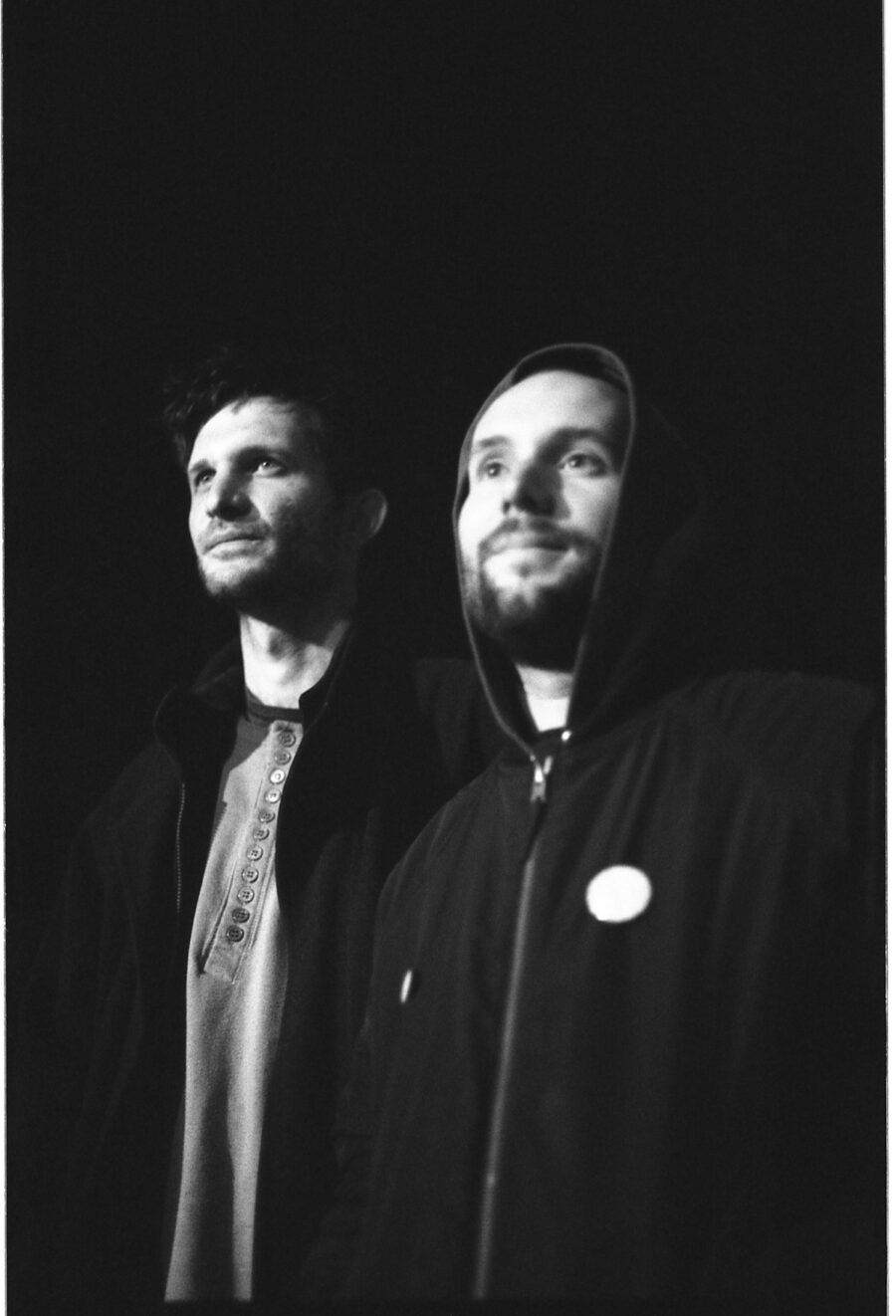 Since 2015, Balladur has been offering a most singular pop music. With a new wave device (drum machine, guitar and synth) the duo from Villeurbanne managed to refine a unique sound, syncretism of influences as diverse as dub, world music in its folk and popular form or dance music, in a post punk and DIY ethic.
After Plage Noire Plage Blanche (2015) and Superbravo (2016) Balladur, is back on the Mechanical Turk La Vallée Etroite, recorded and mixed in the band's Lyon studio, continues a mutation process started in 2016 with Super Bravo.
With a new spirit of synthesis, Romain de Ferron and Amédée de Murcia explore exotica, traditional music, cold wave and song in 9 tracks. Thirty-three minutes in the form of a journey.
Romain De Ferron (voice, guitar, keyboard)
Amédée De Murcia (sampler, effects, synthesizer, mixer)