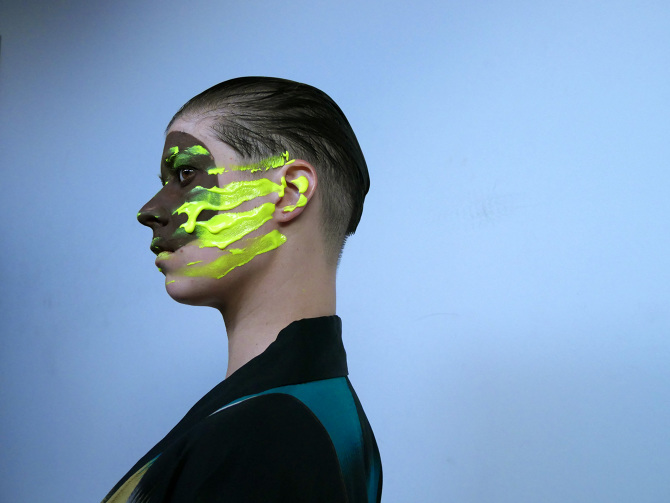 France
Anna Gaïotti is a performance artist and choreographer. Her work takes shape in her relationship to experimental noise, harsh noise, techno, or the sounds of life and dance that she travels through. She stages the body through a writing that she makes for herself where she aims to confront choices and non-choices, doubts and norms, fictions and realities of identity. Through her practice of tap dance and her intuitive approach to music, she tries to unravel the fracture between music and dance.
She created the dytic Rbel fter m heart and Annus in 2013. In 2016 she collaborated with Nina Garcia for the solo Plus de Muse Mais un Troupeau de Muets. Then in 2018, she created PALSEMBLEU (2018) with Thibaut de Raymond.
Anna Gaïotti is an associate artist at La Soufflerie from 2021 to 2024.
Anna Gaïotti (tap dance, voice, trumpet)