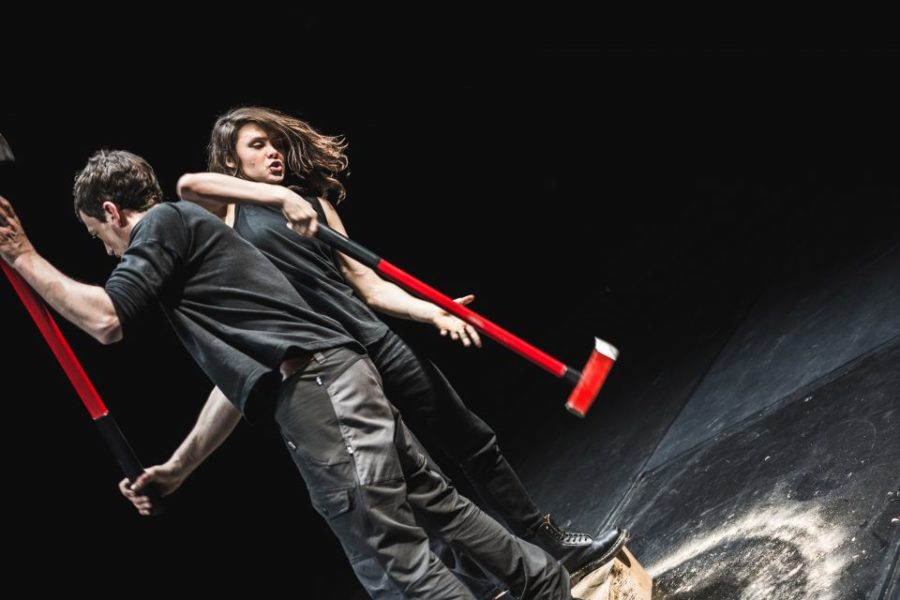 Meeting between Inga Huld Hàkonardòttir and Yann Leguay
Between concert and performance, Again the Sunset mines the raw material through an embodied text unfolding like an intimate kyrielle. The voice carries a story worked in the effort and the duration. The elements are subtly shaped, leaving room for cycles to renew themselves.
Again the Sunset plays to multiply the angles of approach, to make rise the song since the labour, on the most tenuous material traces: a movement of the body, the sound of a material, the brutality of a gesture, a beginning of intonation, a harmonic fragility…
A moment of pure poetry offered by Inga Huld Hàkonardòttir and Yann Leguay, Again the Sunset is a slow movement that sculpts time and space.