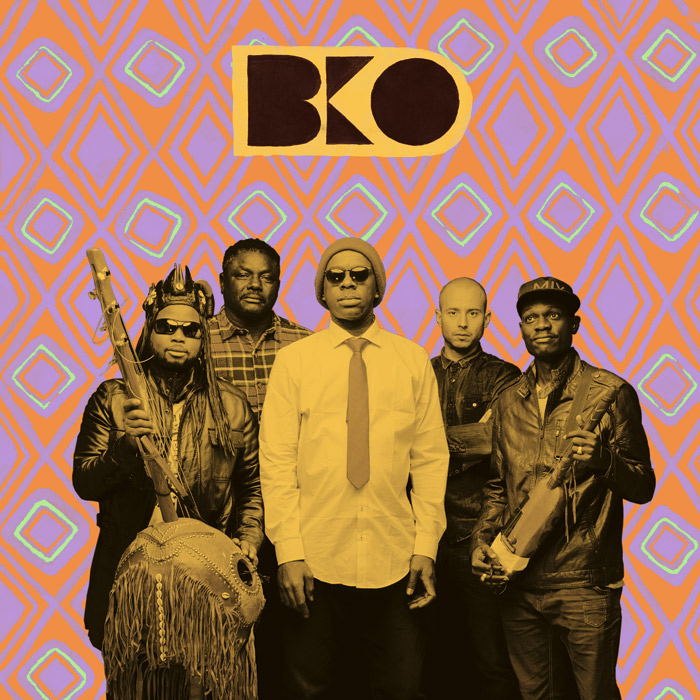 World'n'roll Mali !
The three letters B.K.O are the code of the airport of Bamako. It is indeed in the Malian capital that the rehearsals of the group take place, since 2012.
In the same year that the Malian state declared a state of emergency, no one could have imagined that these musicians would be responsible for three albums and over 400 concerts in 25 different countries.
BKO combines the guitar of the griots (Djelingnoni) and the six-stringed lute of the Bambara hunters (Donsongoni). The result is an electrifying sound exploration with visceral and feverish rhythms.
Warm and vibrant voices, hybrid percussions and n'goni strings play on amplification and saturation. BKO Quintet explores very current sounds, from jazz to folk, through rock and world music.
Abdoulaye Koné (djéli n'goni)
Nfali Diakité (donso n'goni and voice)
Ibrahima Sarr / Aymeric Krol (percussive ensemble)
Fassara Sacko (voice)